This post may contain affiliate links which may give us a commission at no additional cost to you. As an Amazon Associate we earn from qualifying purchases.
I am always on the search for a delicious refreshing cocktail. I typically serve beer and wine when I host parties, but really wanted to branch out, and serve something more festive for my holiday parties this year. The problem I have with most cocktails is, sometimes they taste so sugary, I can not finish them! This delicious Cranberry Champagne Cocktail is the so light and delicious, all your guests will be going back for seconds… and dare I say thirds!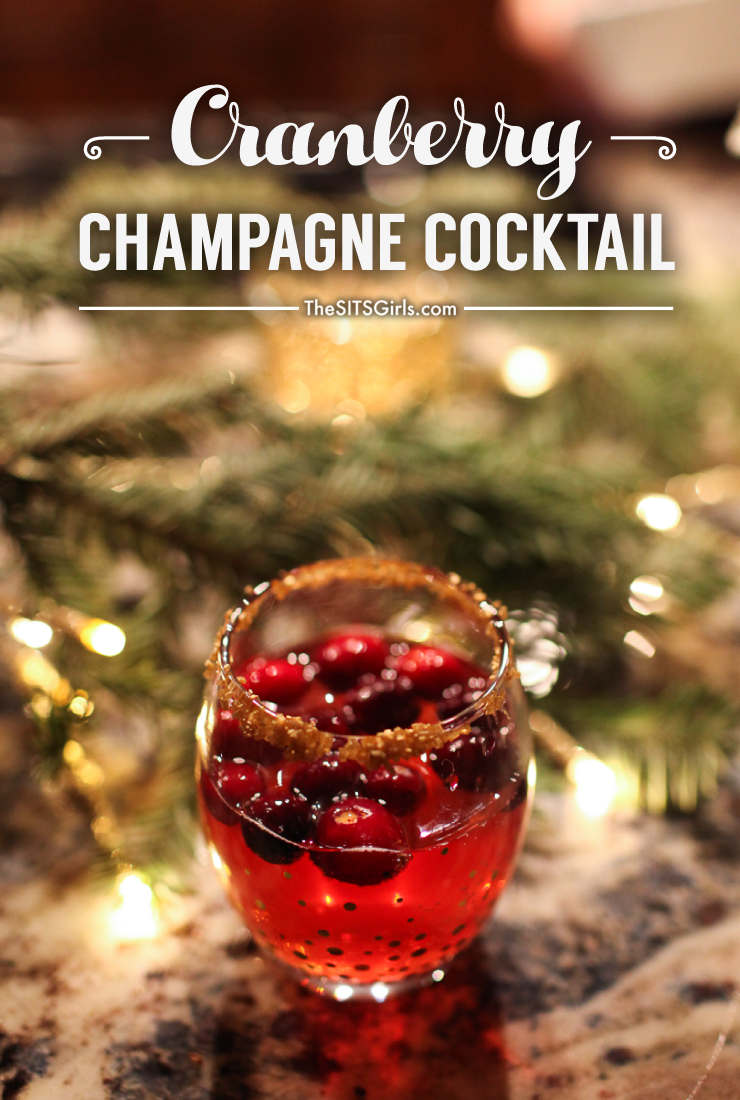 Cranberry Champagne Cocktail
This cocktail recipes makes 16 servies, or a large punch bowl.
Cranberry Champagne Cocktail Ingredients
3 cups of cranberry cocktail (I used reduced sugar cranberry cocktail)
1 cup of orange flavored liquor (like Grand Marnier or Cointreau)
2 bottles of sparkling wine or champagne
24 ounces of ginger ale
24 ounces of 7 Up
bag of cranberries
raw sugar or gold sprinkles to rim the cups
2 lemons
Holiday Cocktail Recipe
1. Combine cranberry cocktail, orange liquor, and champagne in the punch bowl. Stir until mixed.
2. Pour in the ginger ale and 7 Up and stir until combined.
3. Top with the bag of cranberries and mix in ice if you want it chilled.
4. Cut the lemons in slices and rub the lemon juice on the rim of your champagne or wine glasses. Dip the glasses with the lemon juice in the raw sugar or gold sprinkles.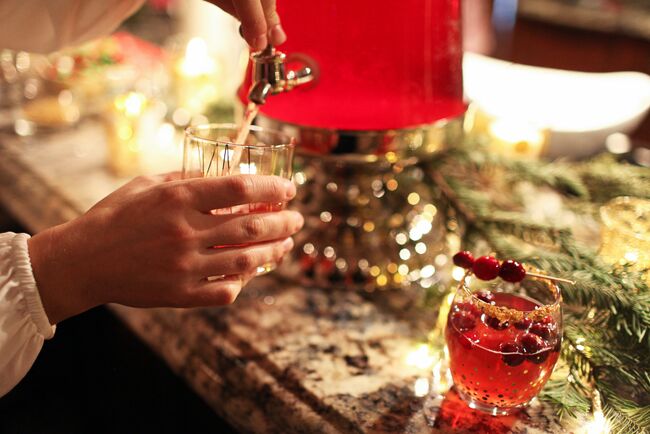 5. Pour, serve, sip, and enjoy!