This post may contain affiliate links which may give us a commission at no additional cost to you. As an Amazon Associate we earn from qualifying purchases.
Going live on TikTok and Instagram is a great way to get real up close and personal with your audience. While it seems like doing a live story might be the same, giving your audience the opportunity to know that they are watching you live and in living color encourages a greater level of engagement as they know they have your attention and can ask questions and interact with you in real-time.
As with anything on social media, consistency matters. Think about setting a weekly series where you show up at the same time every week and your audience knows to expect you, or keep it casual and show up when you feel like it. Either way works!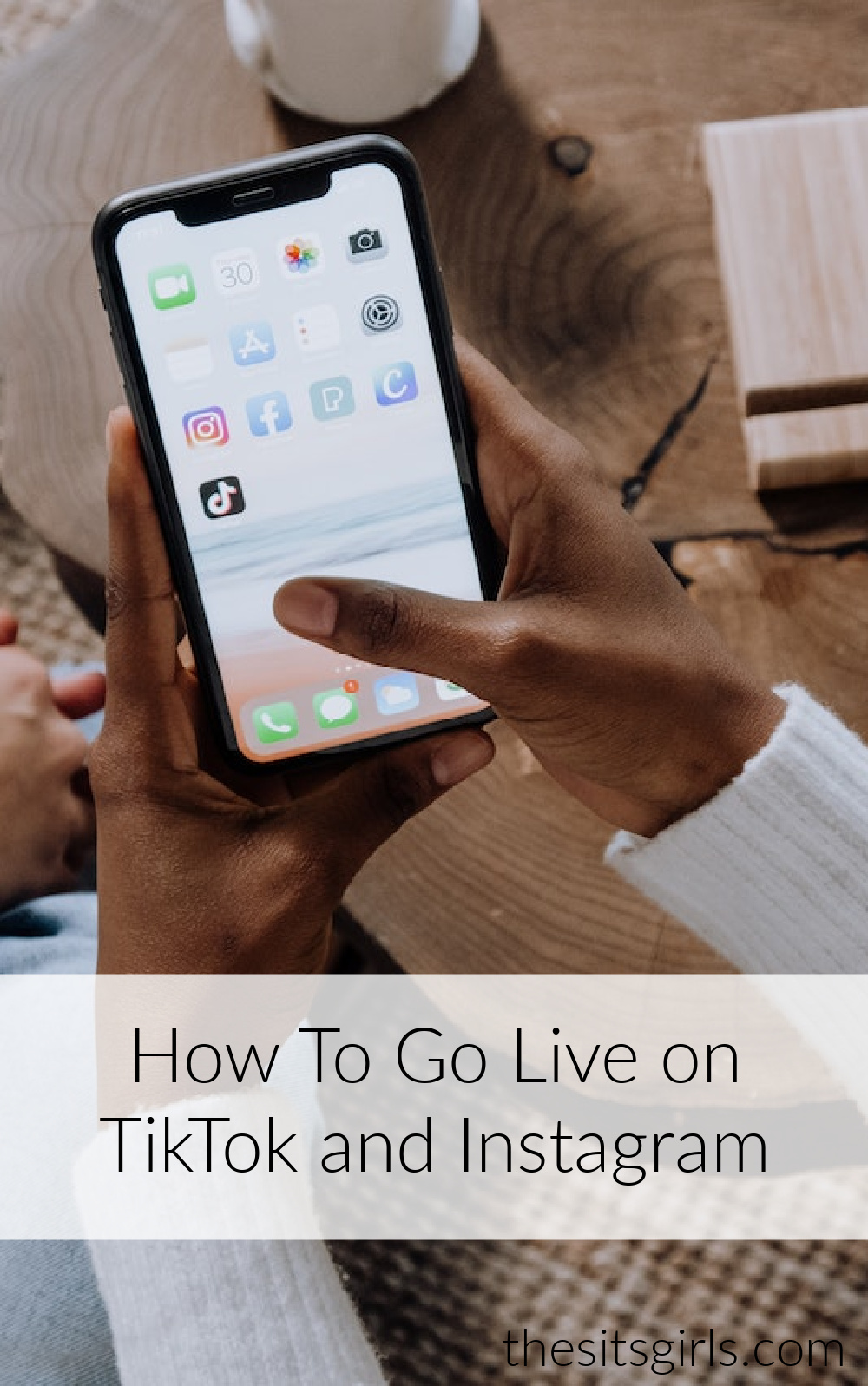 How To Go Live On TikTok and Instagram
The technical part of going live is quite easy, now figuring out what to talk about can be a little more difficult, but keep in mind the people that are going to tune in want to see and hear from you, so have fun!
If you have never gone live and don't know what to expect here is a step-by-step guide.
How to Go Live on Instagram
From your Instagram profile in the upper right corner there is a plus sign. When you select this option, you'll see there is an option to "Create" different types of content, from here select the "Live" option
Once you select the "Live" option, don't fret, you aren't actually live just yet! From there at the botto of the screen you'll want to select the "Live" option again
From here a camera screen will open and on the left hand side you'll see an icon that has four lines, select that and name your live based on what you're planning to talk about. Once you have that in place you are just about ready to hit the start button.
Once you've titled your broadcast and have worked up the nerve hit the circle button and now you're live!
How to Go Live on TikTok
Going live on TikTok is very similar to Instagram. Open the app and select the plus sign at the bottom of the screen. From there you will select LIVE from the menu.
Once you push the Live button you'll see a preview of what will show up when you go live so check your background etc. Once everything is to your liking, hit the "Go Live" button and you are ready to broadcast.