This post may contain affiliate links which may give us a commission at no additional cost to you. As an Amazon Associate we earn from qualifying purchases.
After Pottery Barn released their terracotta pumpkin this fall, the Internet has been bubbling up with dupes. Never one to miss a trend, I had to see just how easy this was for myself. And never one to stop at what everyone else was doing, I decided to give a second stone finish a try.
Stone and Terracotta Paint Finish Supplies
To make your own faux finishes, you'll need:
Dark gray craft paint
Fine grain sand
Terracotta-colored craft paint
Baking soda
Brushes
Pumpkins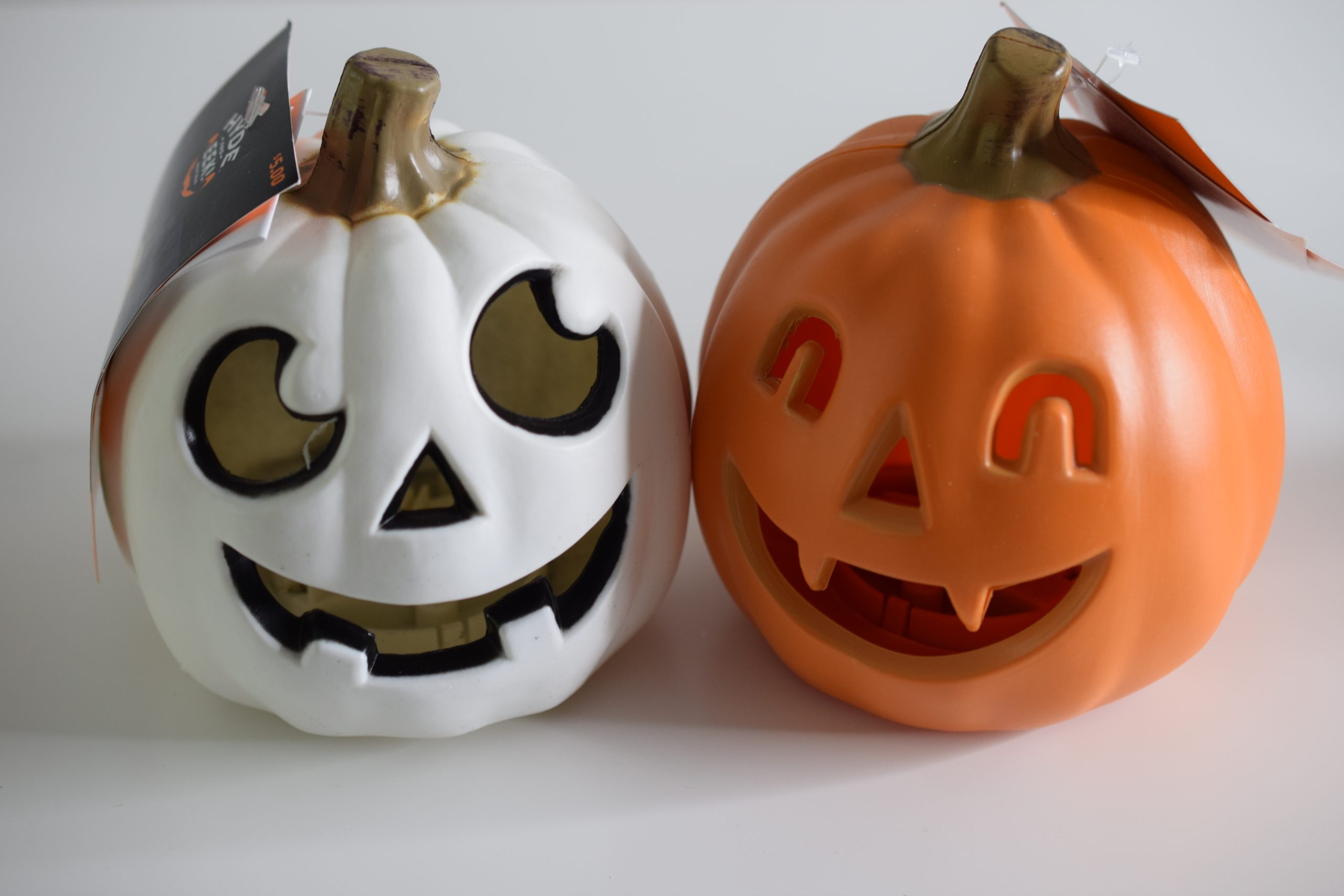 I grabbed a couple of small jack-o-lanterns from Target during a recent shopping trip along with a few jars of paint. I found it impossible to get paint that was a true terracotta color, so I opted to mix in some white paint as well to get things just right. I had baking soda and sand already at home. (You can find fine grain sand in candle sections of most stores.)
Making Stone and Terracotta Finishes for Pumpkins
Terracotta Pumpkin
The terracotta finish is truly just as easy as everyone says. Mix your paint with baking soda and brush it on. If you want that powdery terracotta finish, brush on a little baking soda by itself on your last coat of slightly wet paint.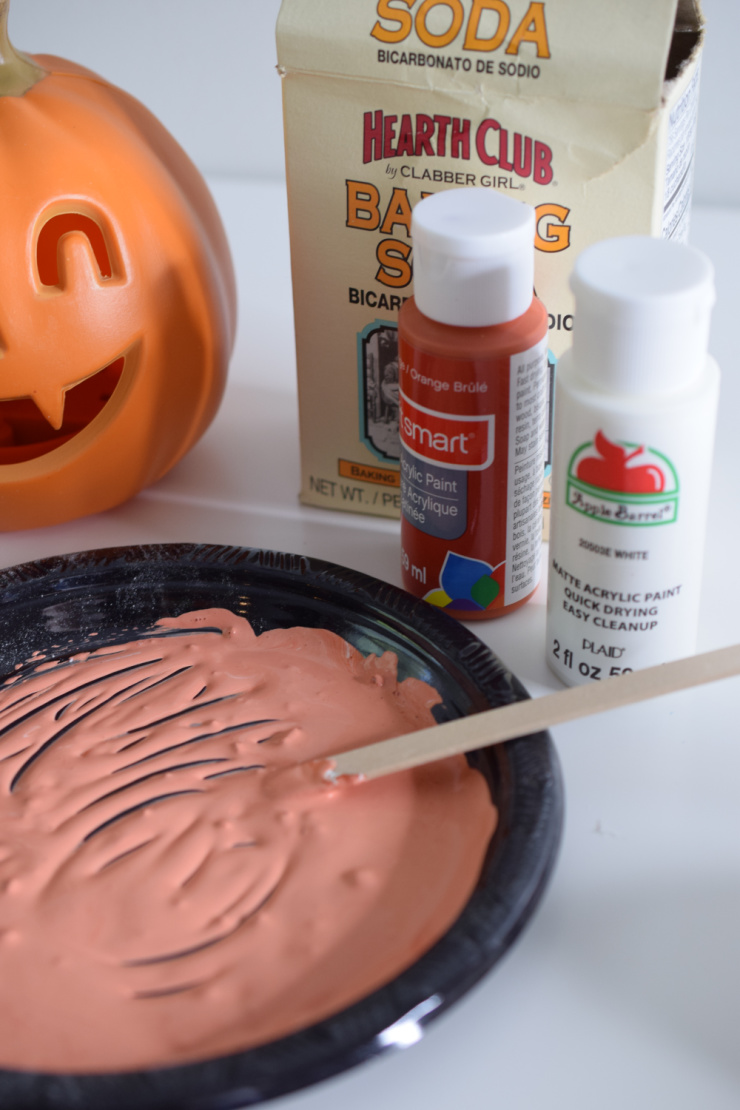 That's all it takes! You can usually get a good terracotta finish in just two coats, depending on what you're painting.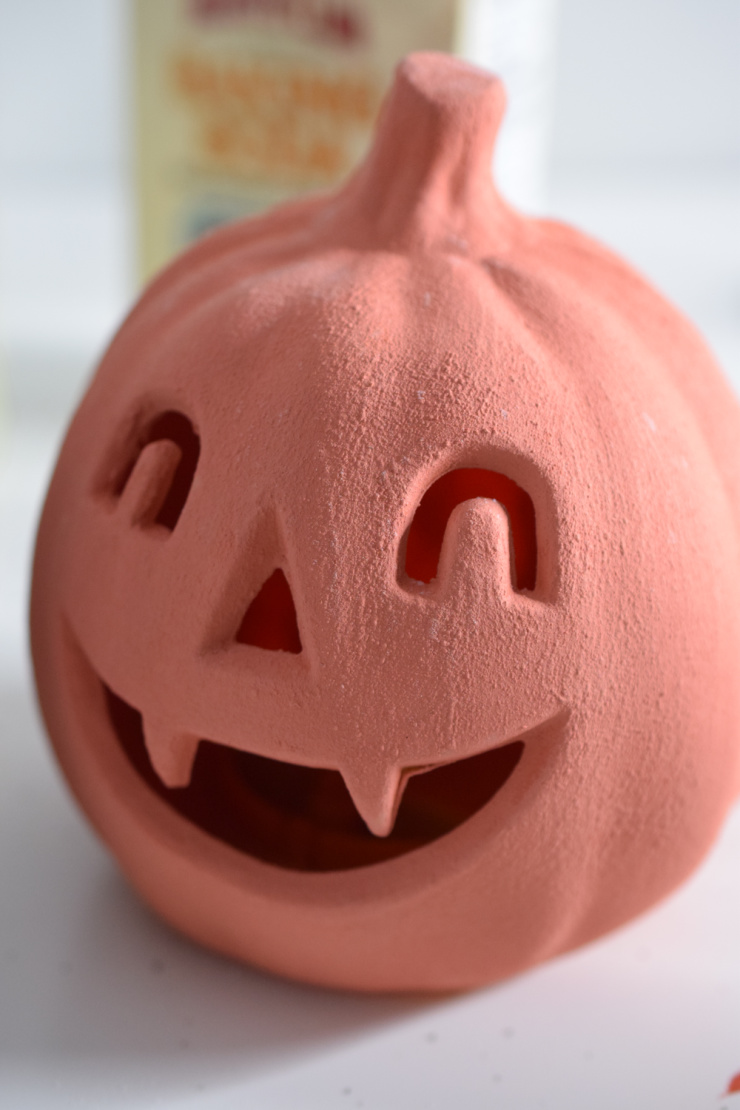 Stone Pumpkin
The stone finish with paint and sand was just as easy, although it did take a few extra coats to get full coverage.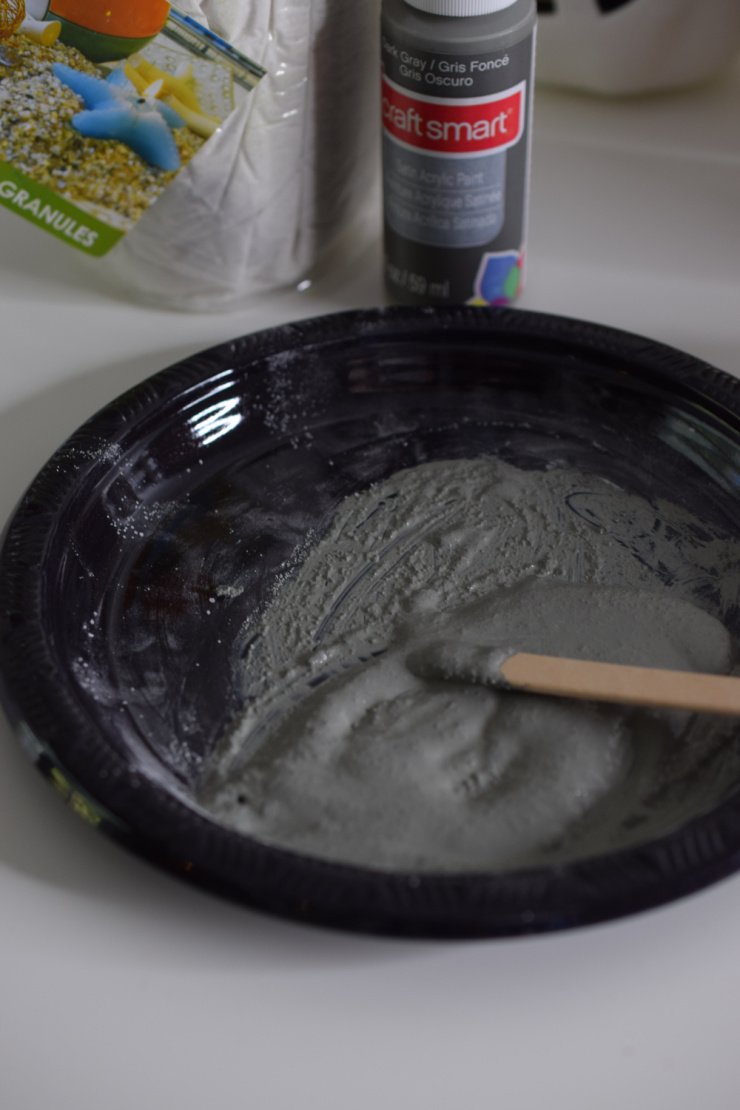 Don't make the paint and sand mixture too thick for the first two coats. Let each coat dry fully before you add the next or you'll just end up knocking off the sandy paint you just added. Keep brushing on new coats until you're happy with the coverage.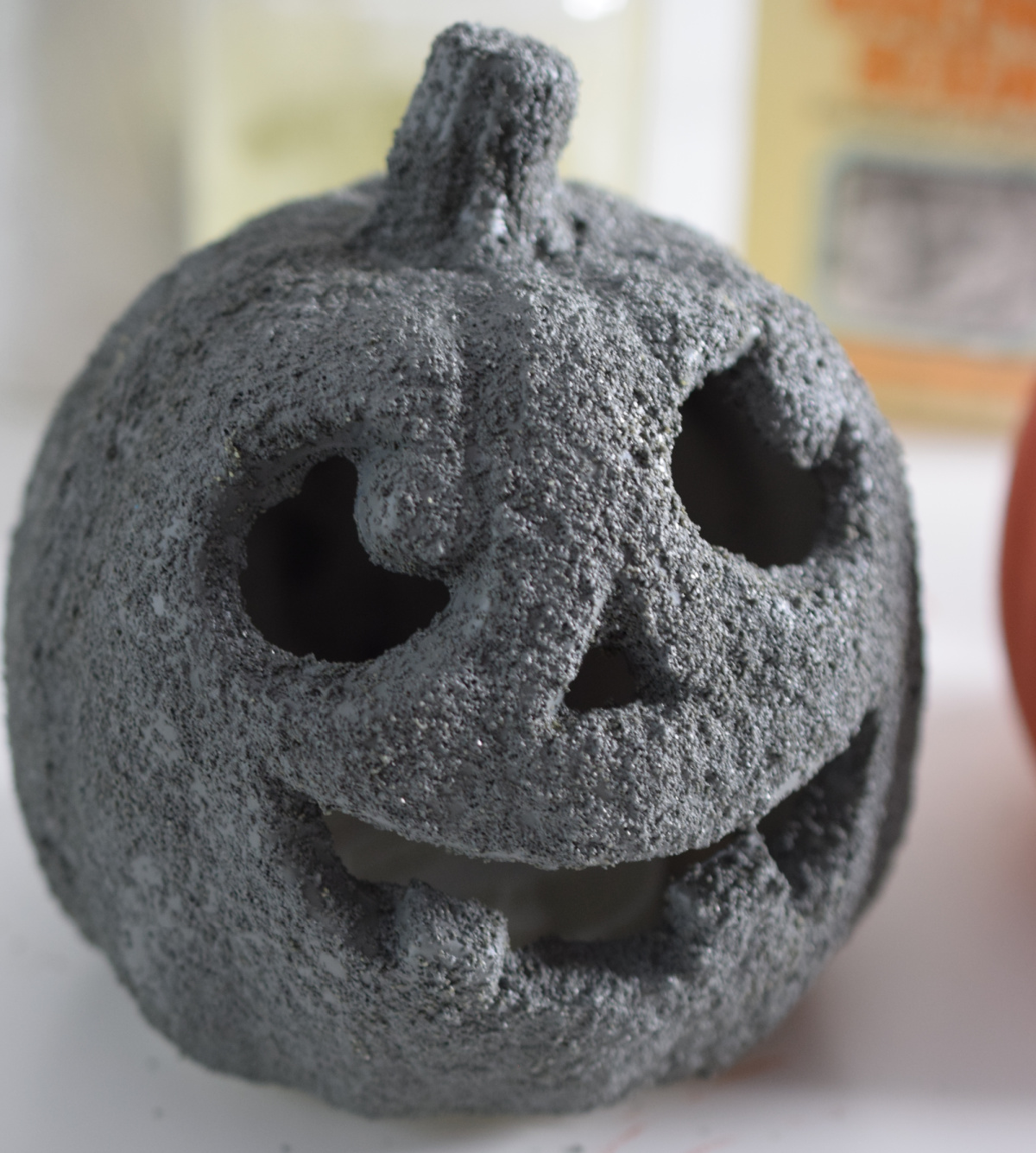 Once your paint is fully dry your faux stone and terracotta pumpkins are ready for display!