This post may contain affiliate links which may give us a commission at no additional cost to you. As an Amazon Associate we earn from qualifying purchases.
I've seen all of the Halloween cauldron hacks floating around the internet, so I had to make one of my own. When I saw the price of those larger plastic cauldrons I knew my attempt needed to be the budget version. After I spotted a smaller cauldron for less than a dollar I knew I could make a fun little glowing cauldron decor piece for under $5!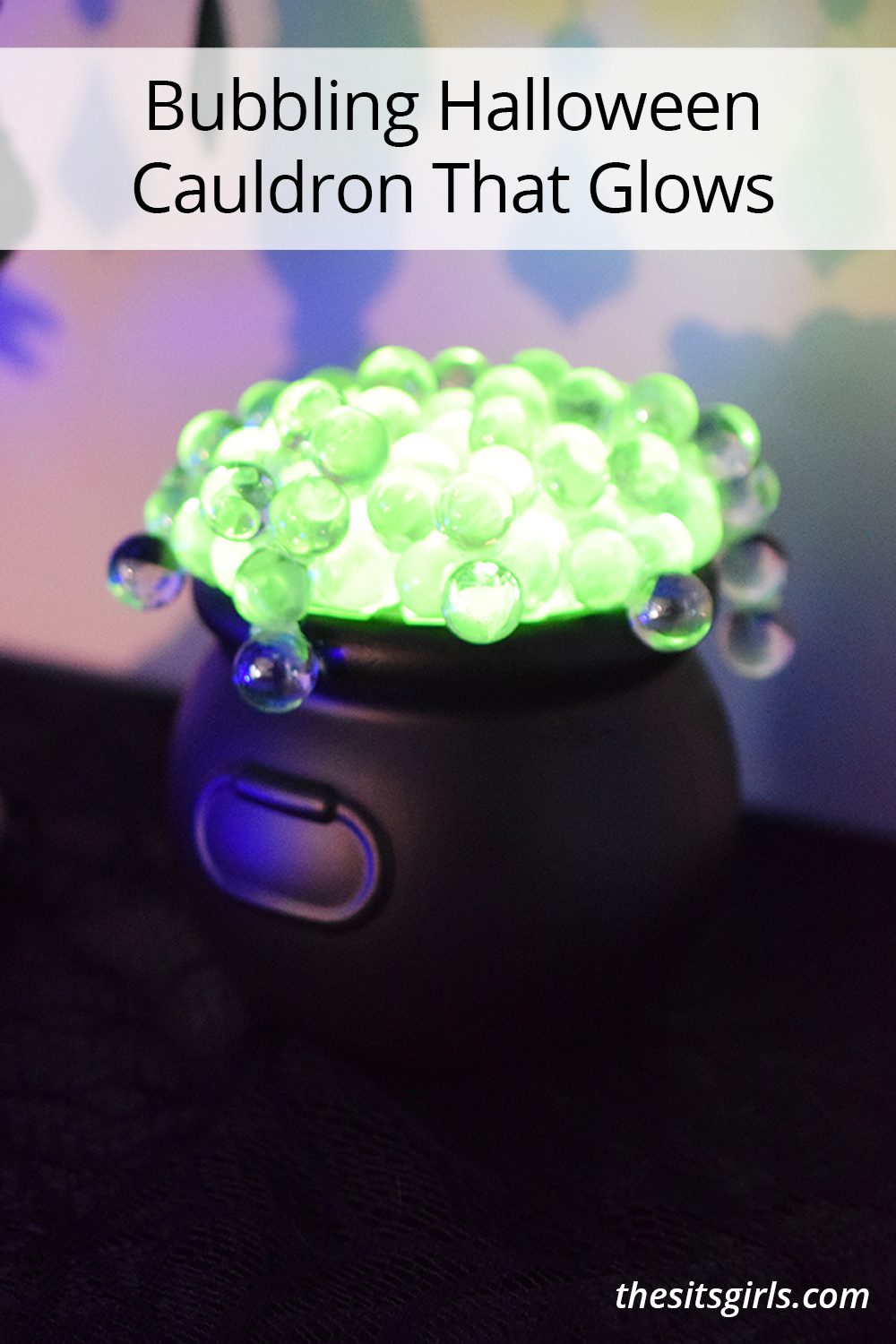 Bubbling, Glowing Halloween Cauldron Supplies
To make your own glowing cauldron, you'll need:
Small plastic cauldron
Tap light
Glue gun and glue sticks
Clear plastic plate container
Clear Marbles
Bright green paint and brush
Scissors
Marker
I purchased the cauldron from Walmart and picked up the marbles from Dollar Tree. Everything else I used for this project I already had on hand! That makes my grand total spent around $2. Even if you have to purchase everything you'll probably be able to make this glowing bubbles cauldron for less than $5.
How To DIY A Glowing Cauldron for Halloween
Start by tracing around the top of the cauldron onto a plastic plate or takeout container. You want this to be clear but rigid plastic to form the base of the bubbles.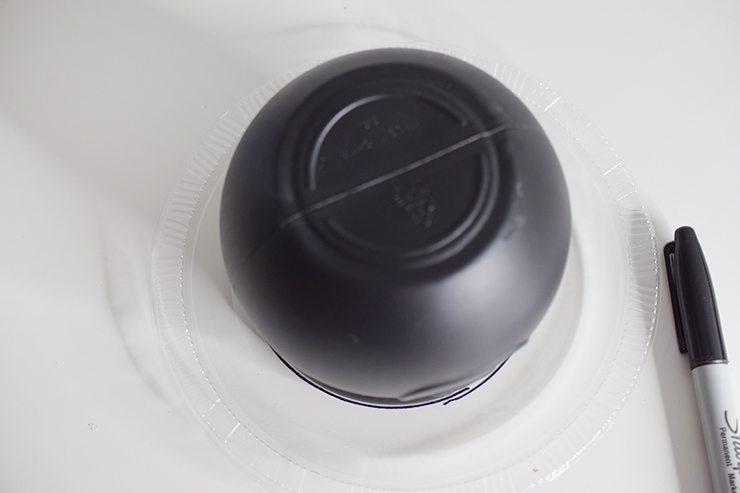 Cut out the plastic circle and trim it until you get one that will sit just on top of the cauldron's edge.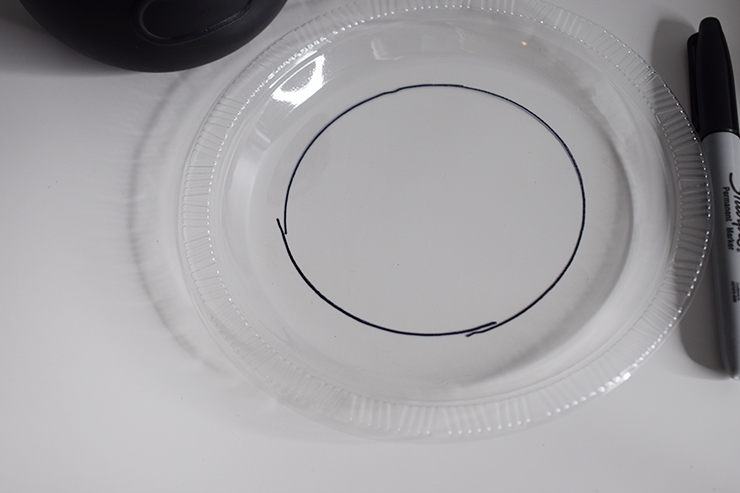 Use hot glue to carefully add marbles around the edge of the plastic. Once you get the outer edge finished, place marbles randomly until you fill in the entire circle. Carefully place the "bubbles" on top of the cauldron and add a few "dripping bubbles" with hot glue around the edge.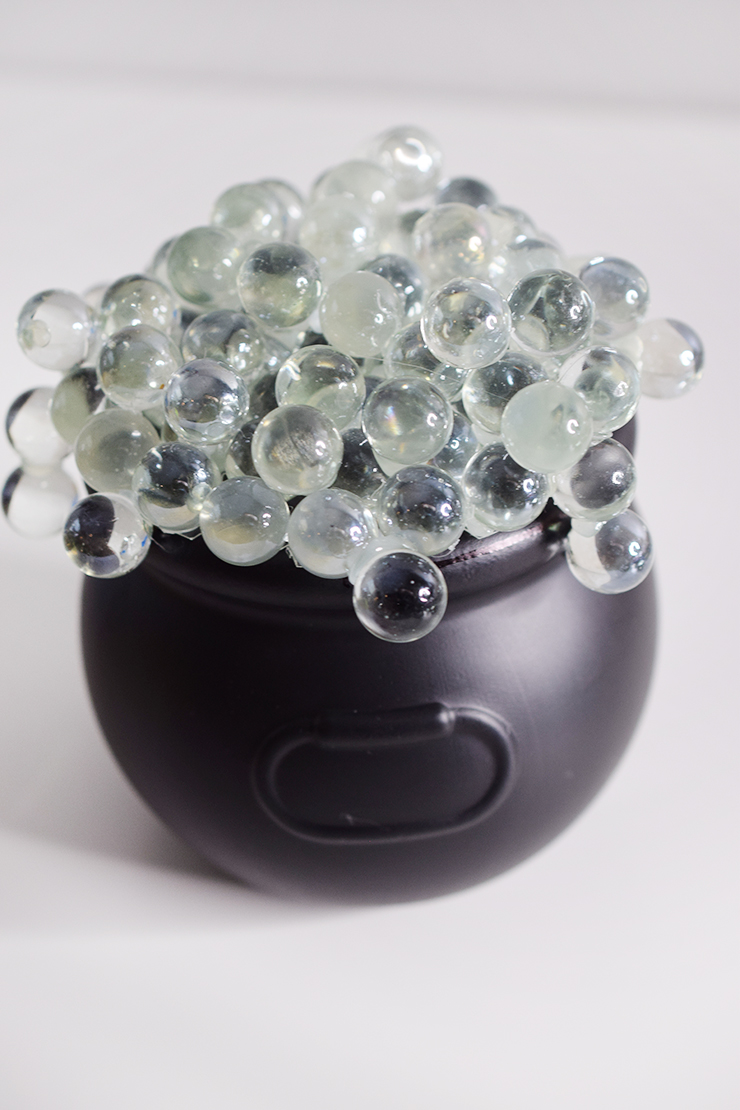 You could place a tap light inside of your cauldron and call this done, but I wanted my cauldron to have a spooky green glow.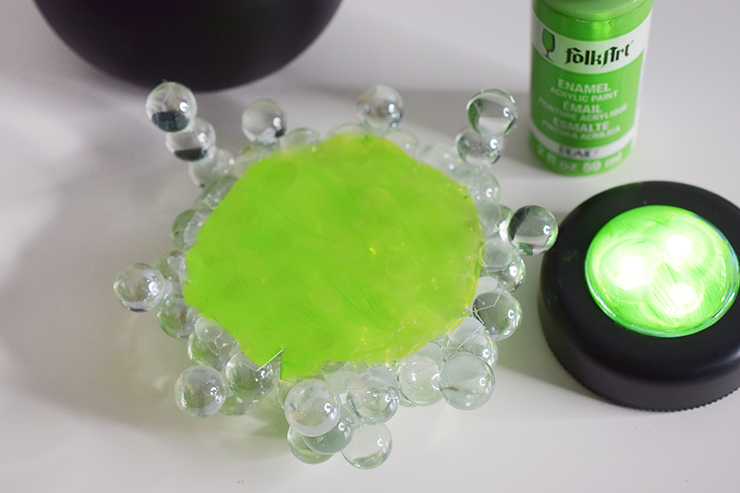 To create that I painted on a coat of bright green craft paint to the top of my tap light and the bottom of my marble bubbles.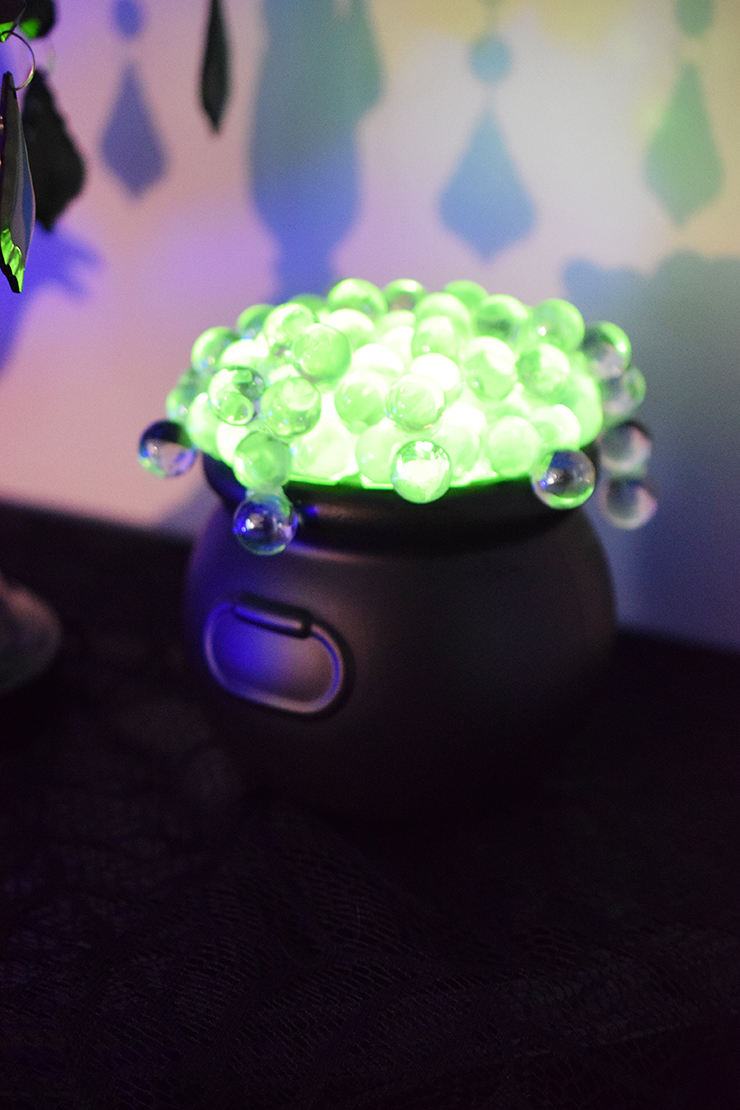 When the light is on it gives the perfect witchy glow!
Want more glow-in-the-dark Halloween DIY ideas?