This post may contain affiliate links which may give us a commission at no additional cost to you. As an Amazon Associate we earn from qualifying purchases.
Cookie cups are easy to make and can be so much fun. The best part of making a cookie cup is you can choose your favorite cookie recipe – or just use refrigerated cookie dough from the grocery store! A cookie cup nest is the perfect spring treat.

How To Make Cookie Cups
To make cookie cups, you'll need:
Cookie Dough
Cooking Spray
Muffin Tin
Make (or buy!) your favorite cookie dough. Press it into a muffin tin that has been generously sprayed with cooking spray. Bake according to the recipes for the dough and allow to thoroughly cool before removing from the muffin tin.
Depending on how much your cookies puff up, you might want to scoop out the cookie cups a bit once you take them out of the oven. Be careful that you don't scoop out too much of the cookie if you choose to do this.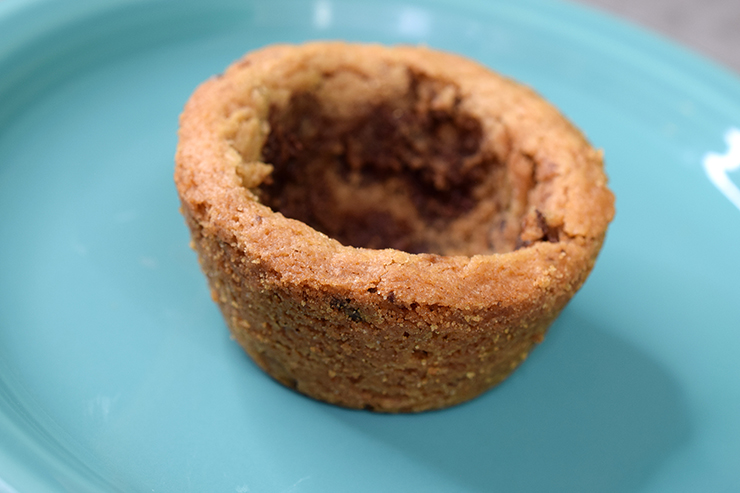 Once your cookie cups have completely cooled, insert a butter knife and use it around the edges to gently remove the cookie cups from the muffin tins.
Now it's time to turn these cookie cups into bird's nests!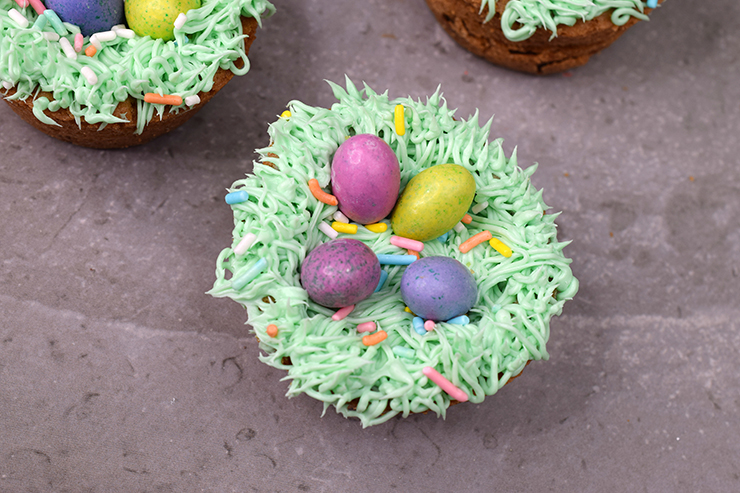 How To Make Cookie Cup Nests
To make a cookie cup nest, you'll need:
Cookie Cups
Frosting Tinted Green
Piping Bags
Grass/Fur Decorating Tip
Sprinkles
Candy Eggs
Load the grass/fur tip in a piping bag and fill it with green frosting. I used vanilla frosting mixed with a little green food coloring to make my grass-colored frosting.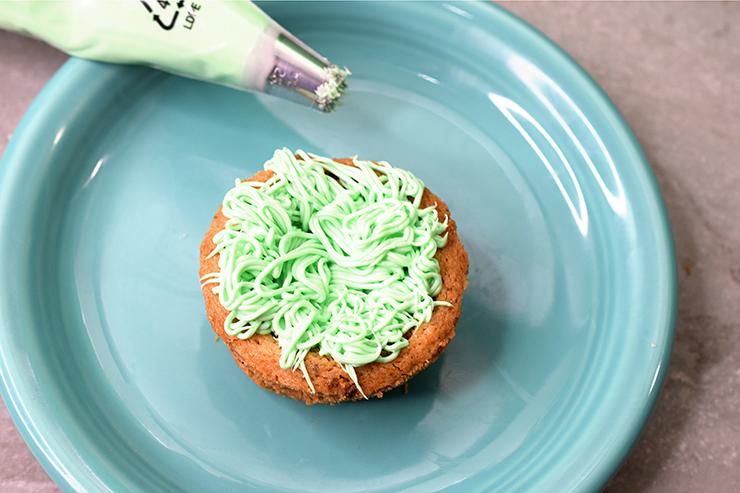 Fill the button of your cup with frosting.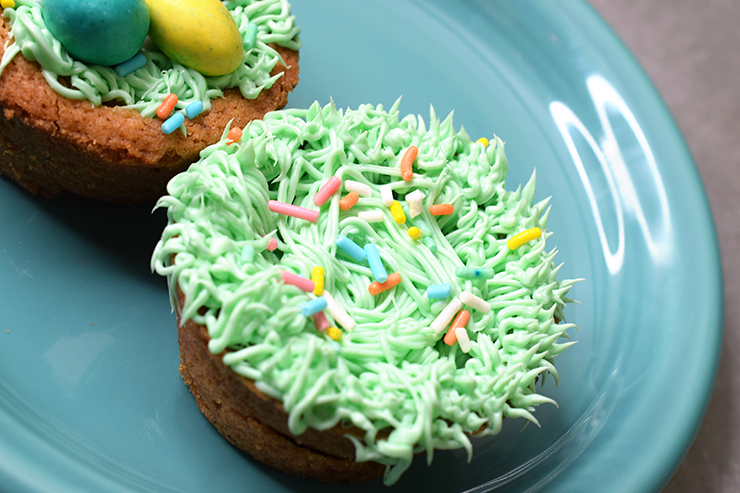 Then, create the grass effect by holding the piping bag just above the edge of the cup, and squeezing the piping bag to create about ¼ inch of frosting "grass." Check out the below video tutorial if you've never tried this piping technique.
Video Tutorial: Cookie Cups with Green Frosting Grass Nests
Add sprinkles and candy eggs to your edible cookie cup nest, and it's ready to serve!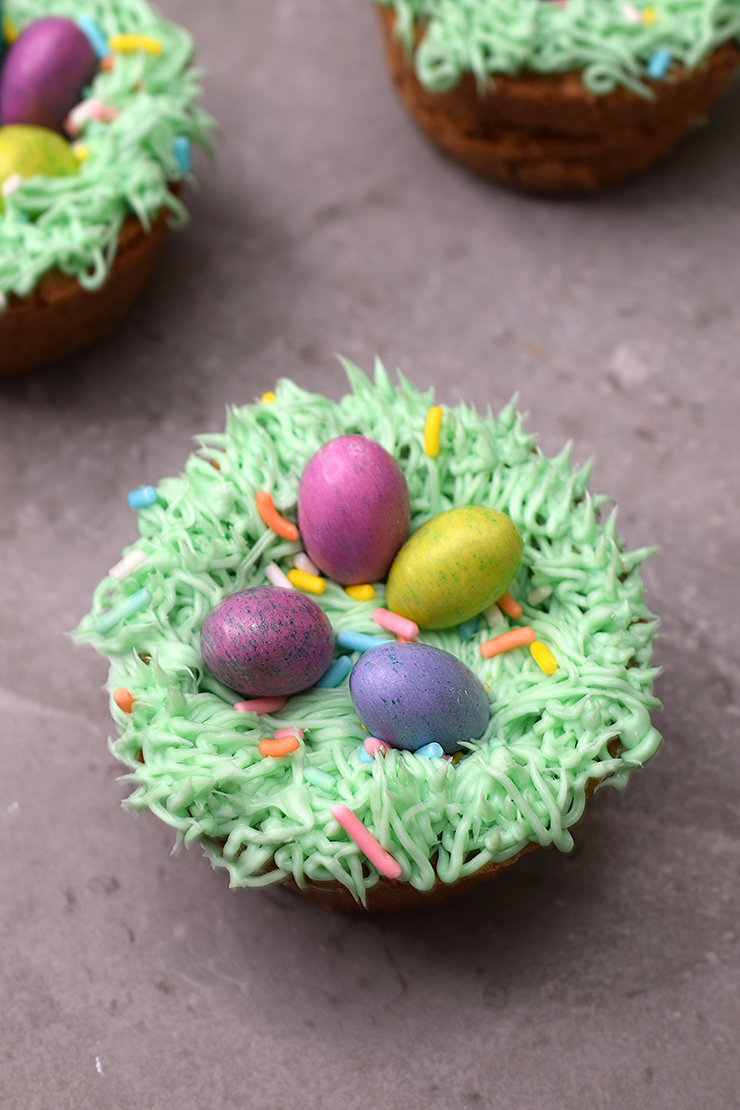 Make these for your Easter or spring celebration. They will be a big hit!