This post may contain affiliate links which may give us a commission at no additional cost to you. As an Amazon Associate we earn from qualifying purchases.
I'm a little disappointed that I never had the chance to set a leprechaun trap when I was a child. I think this kind of magic would have been right up my alley. Luckily, thanks to a trip to The Dollar Tree (and the nearby grocery store), I have a Lucky Charms leprechaun trap ready to spring on St. Patrick's Day this year that can make real magic happen!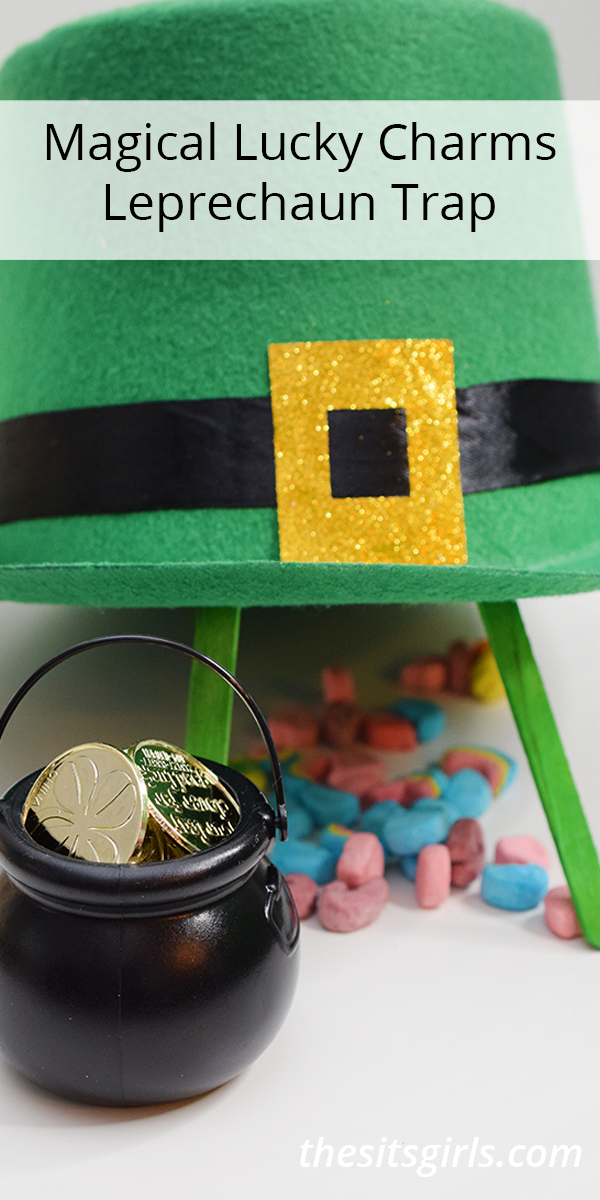 How To Make A Magical Lucky Charms Leprechaun Trap
I started by picking up a fun green leprechaun hat from The Dollar Tree, along with some plastic pots, plastic gold coins, and a small bag of Lucky Charms. I then headed over to the grocery store to pick up the one thing I didn't have and couldn't find for sale at The Dollar Tree: a bag of Lucky Charms marshmallows!
If you haven't seen them before, you can find Lucky Charm marshmallows on Amazon – these are jet-puffed versions of the dehydrated marshmallows that you find in a box of Lucky Charms. You can also find a package of the dehydrated Lucky Charm marshmallows on Amazon.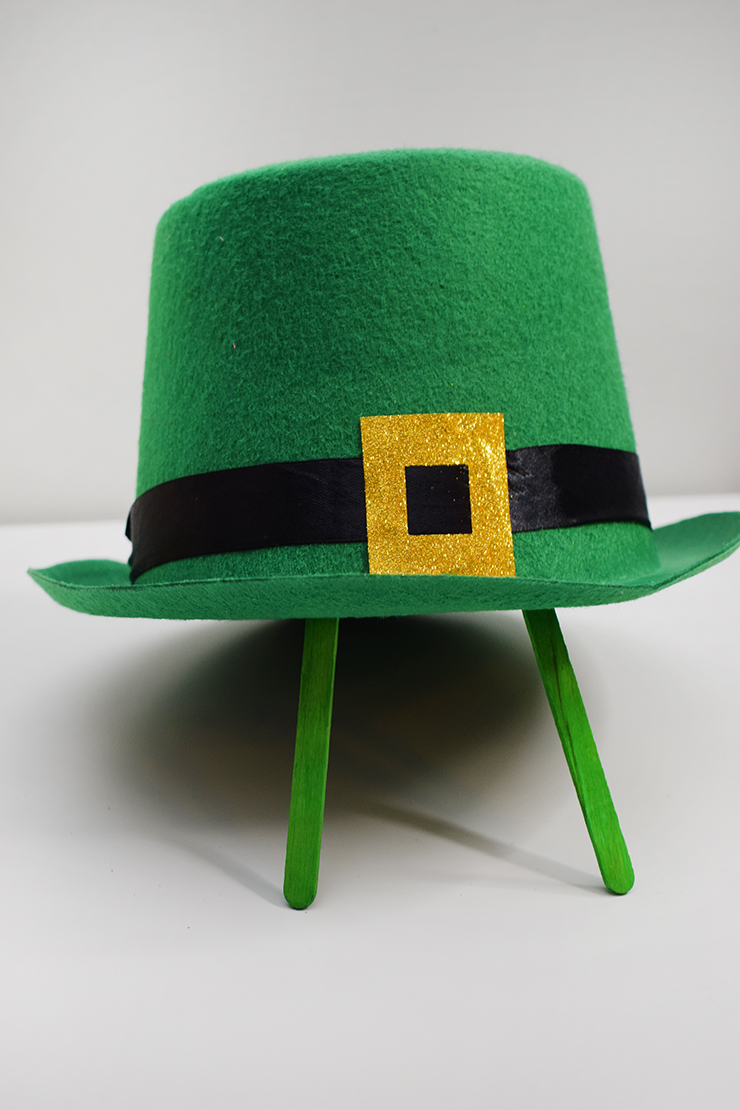 I hot glued a few popsicle sticks to the front of the hat to hold it up for the trap, knowing I could easily remove them when the trap was sprung.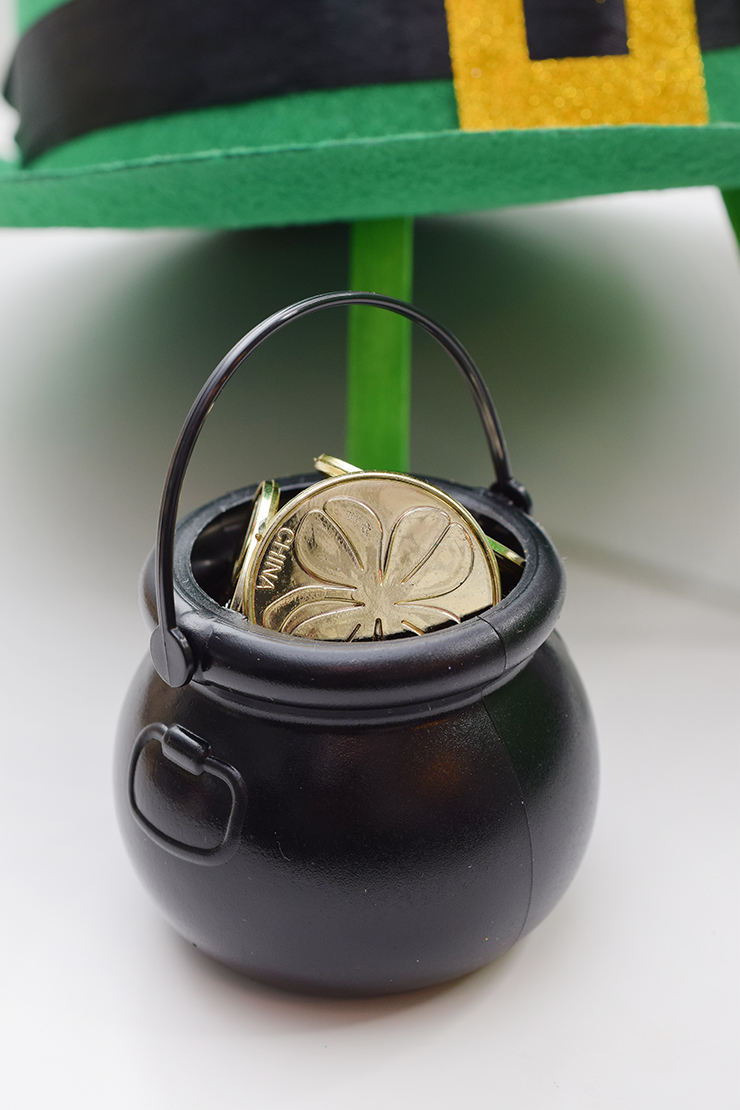 I then placed my pot of gold in front of the trap as payment for the leprechaun and placed the small, dehydrated marshmallows from my box of Lucky Charms underneath the hat.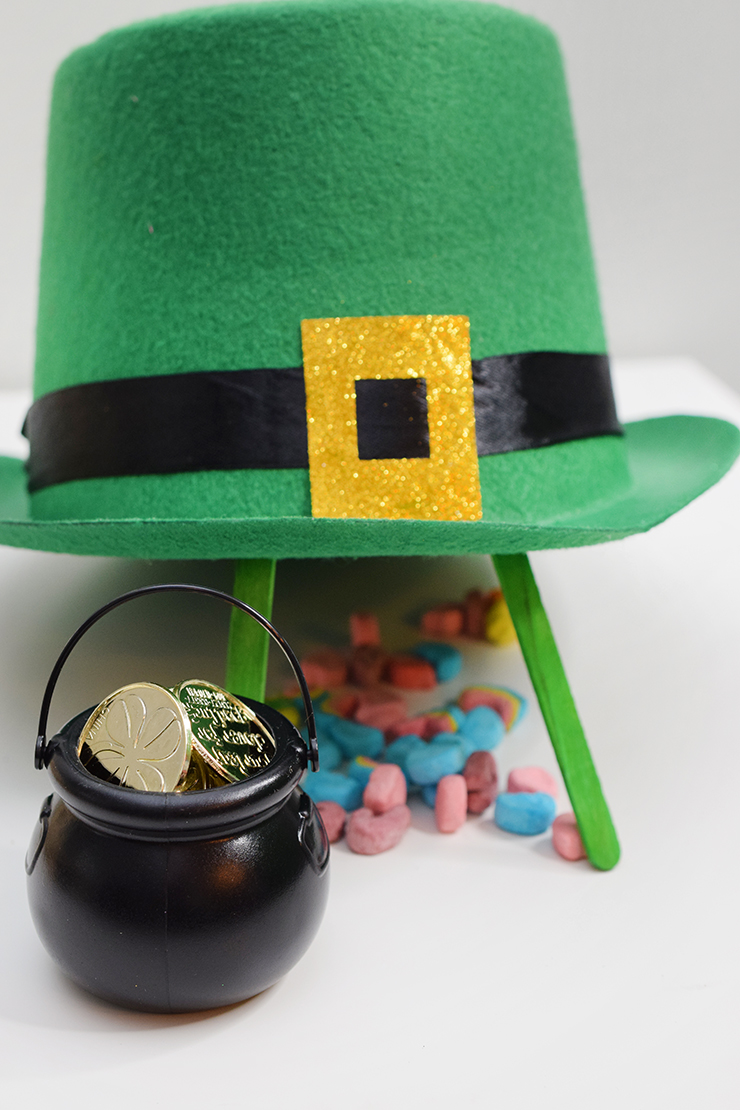 Set your magical Lucky Charms leprechaun trap the night before St. Patrick's Day with the help of your little ones.
The next morning your kids will be blown away when they find out their leprechaun has turned their cereal marshmallows into full-sized marshmallows!
For More St Patrick's Day Fun: