This post may contain affiliate links which may give us a commission at no additional cost to you. As an Amazon Associate we earn from qualifying purchases.
Halloween is approaching quickly, and I'm sure some of you already have your Halloween decorations up! NO SHAME, we are ready for all things spooky and we are always game when it comes to delicious spooky-ish treats. This is why we had to try these Harry Potter-inspired chocolate frogs. This delightful and easy dessert is perfect for the upcoming Halloween season and any Harry Potter parties you may be planning!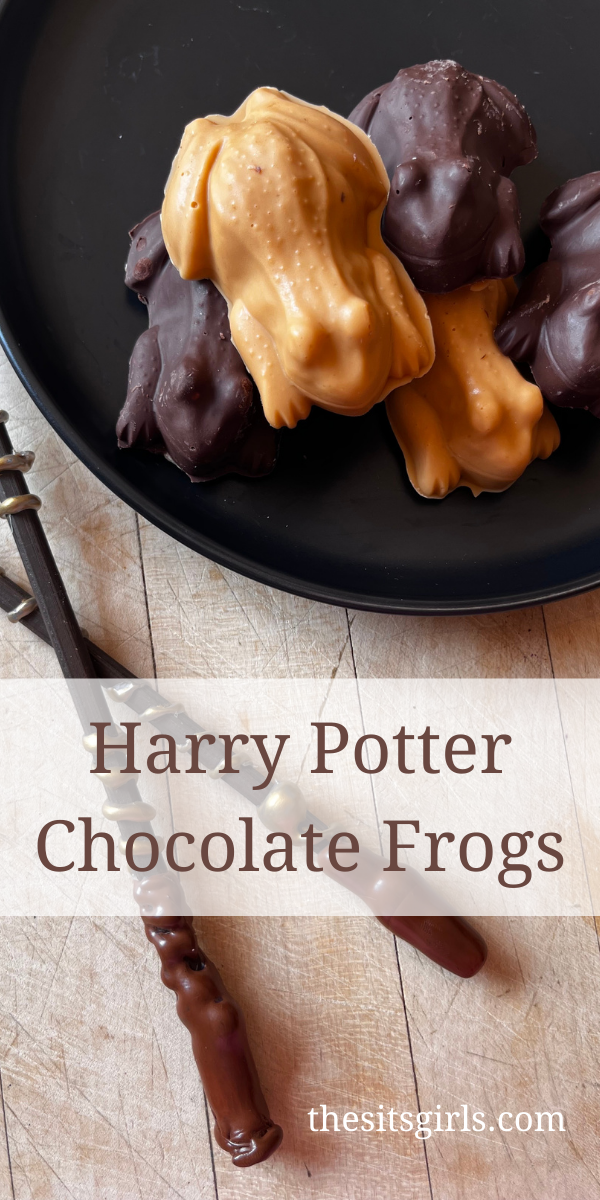 Harry Potter Chocolate Frogs
Chocolate frog ingredients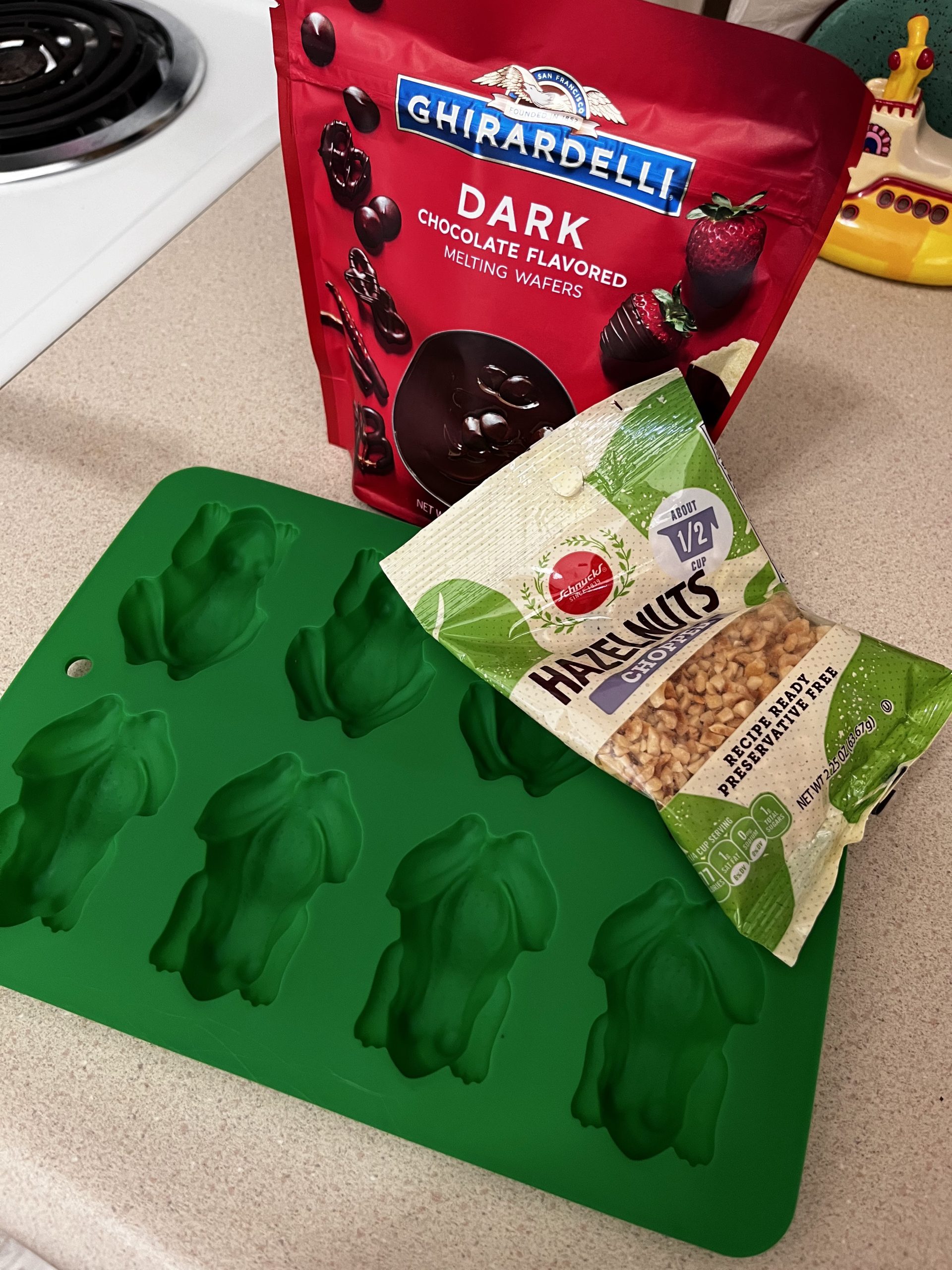 How To Make Chocolate Frogs
The first thing you need to do is melt the chocolate.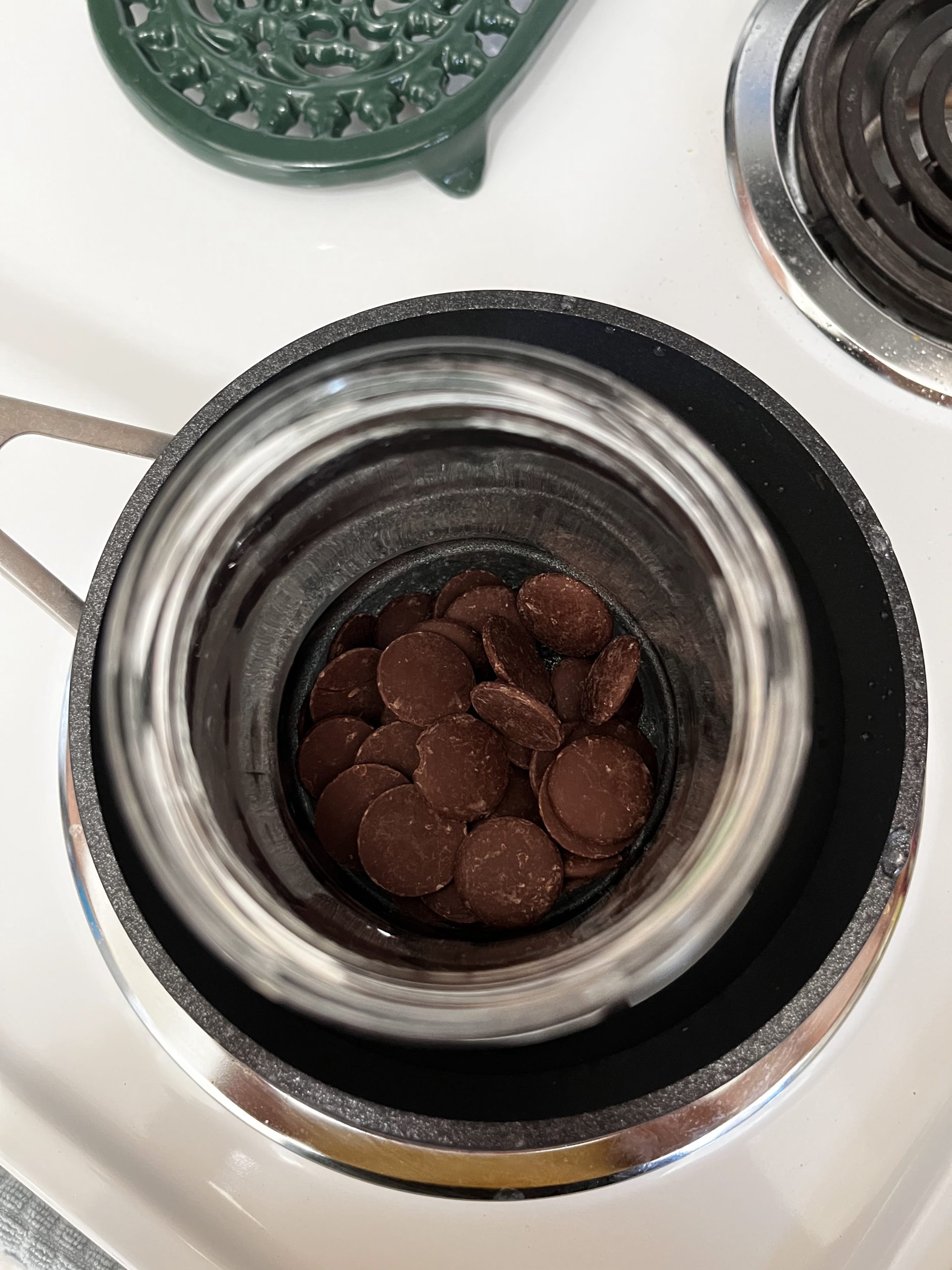 There are two methods that you can use for melting chocolate. The first option is to heat the chocolate in a microwave with a microwave-safe bowl; just make sure you check it frequently so you don't burn it. I recommend you keep stirring the chocolate in your jar or glass measuring cup to ensure it melts evenly. The second option is to use a double boiler on the stovetop. This is what I did. Keep in mind that if you use the double boiler method to keep an eye on the water in your pan so that it does not come to a boil, you can risk burning the chocolate. You'll want to keep the stove burner on medium to low heat.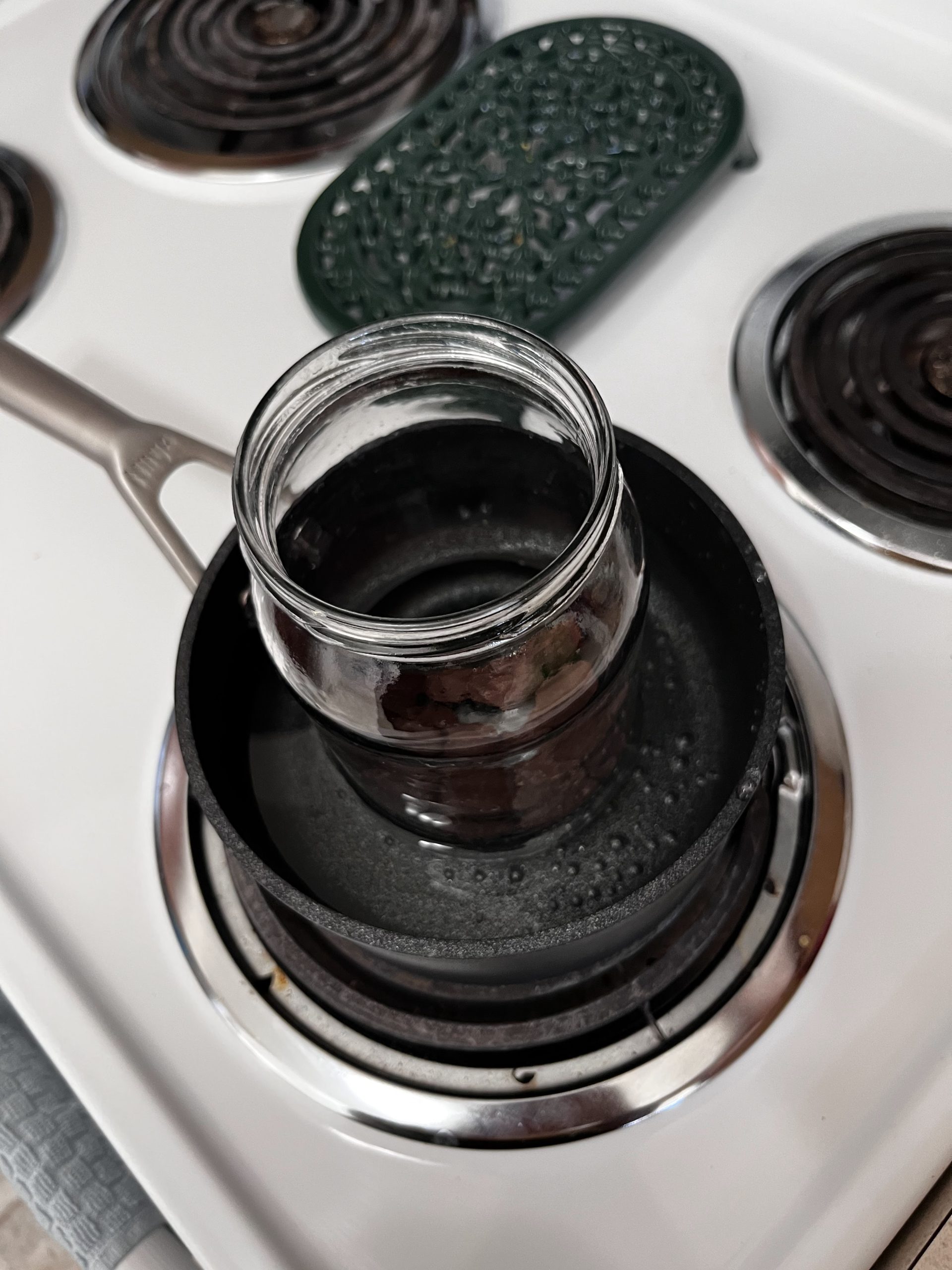 After your chocolate has melted, you can add your favorite nuts or any other chocolate candies your heart desires. I went with chopped hazelnuts and poured them directly into the chocolate. Give it a good mix to ensure the nuts are evenly distributed throughout the chocolate mixture.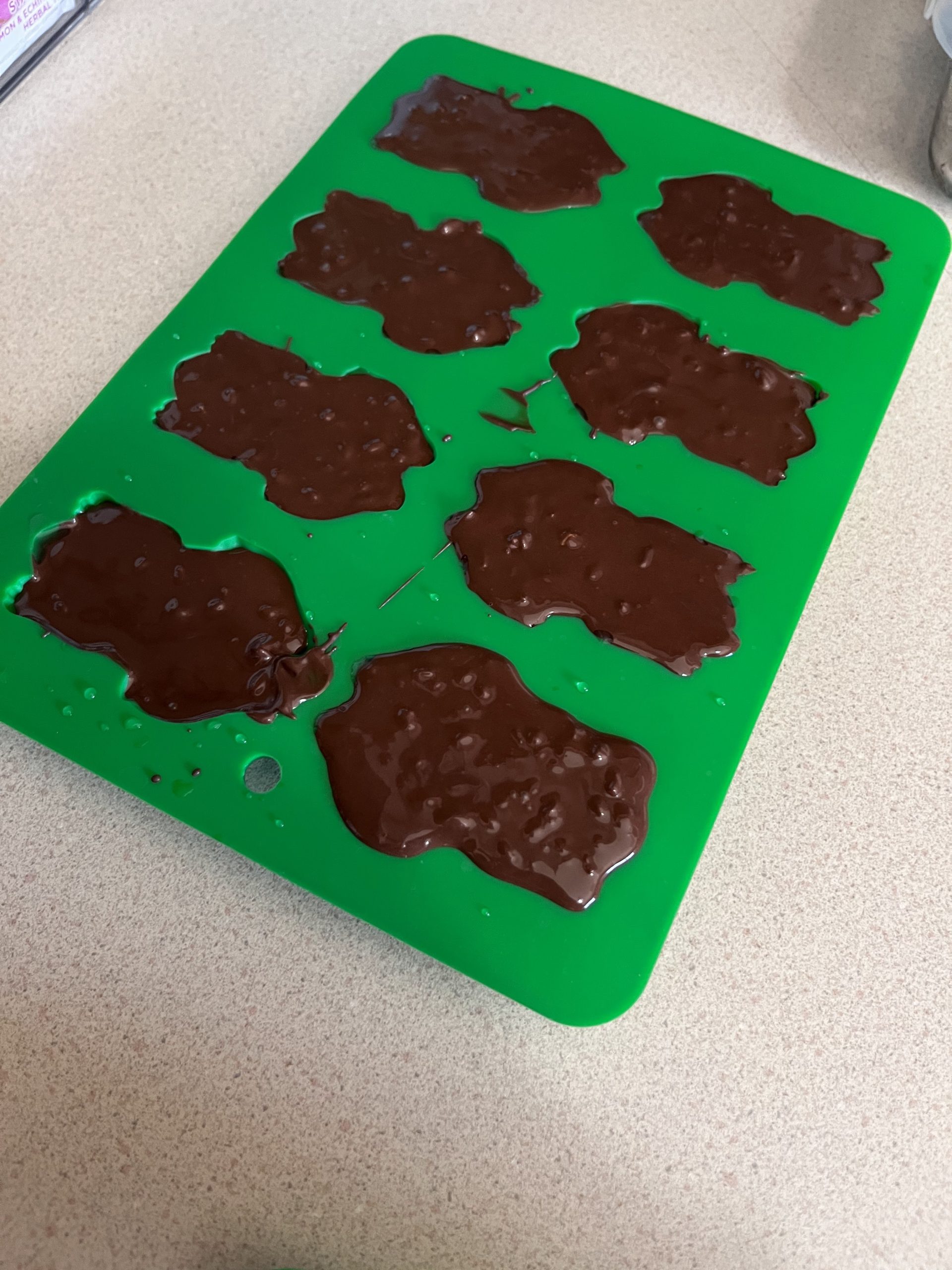 Then you will fill your molds with delicious chocolate. Fill them right to the top with the chocolate, and you can also add more nuts at the bottom if you feel extra! Give the mold a little shake to remove the air bubbles in the mixture.
Once you've filled your molds, you can pop them in the freezer for about 5-10 minutes or until they have hardened. And voila!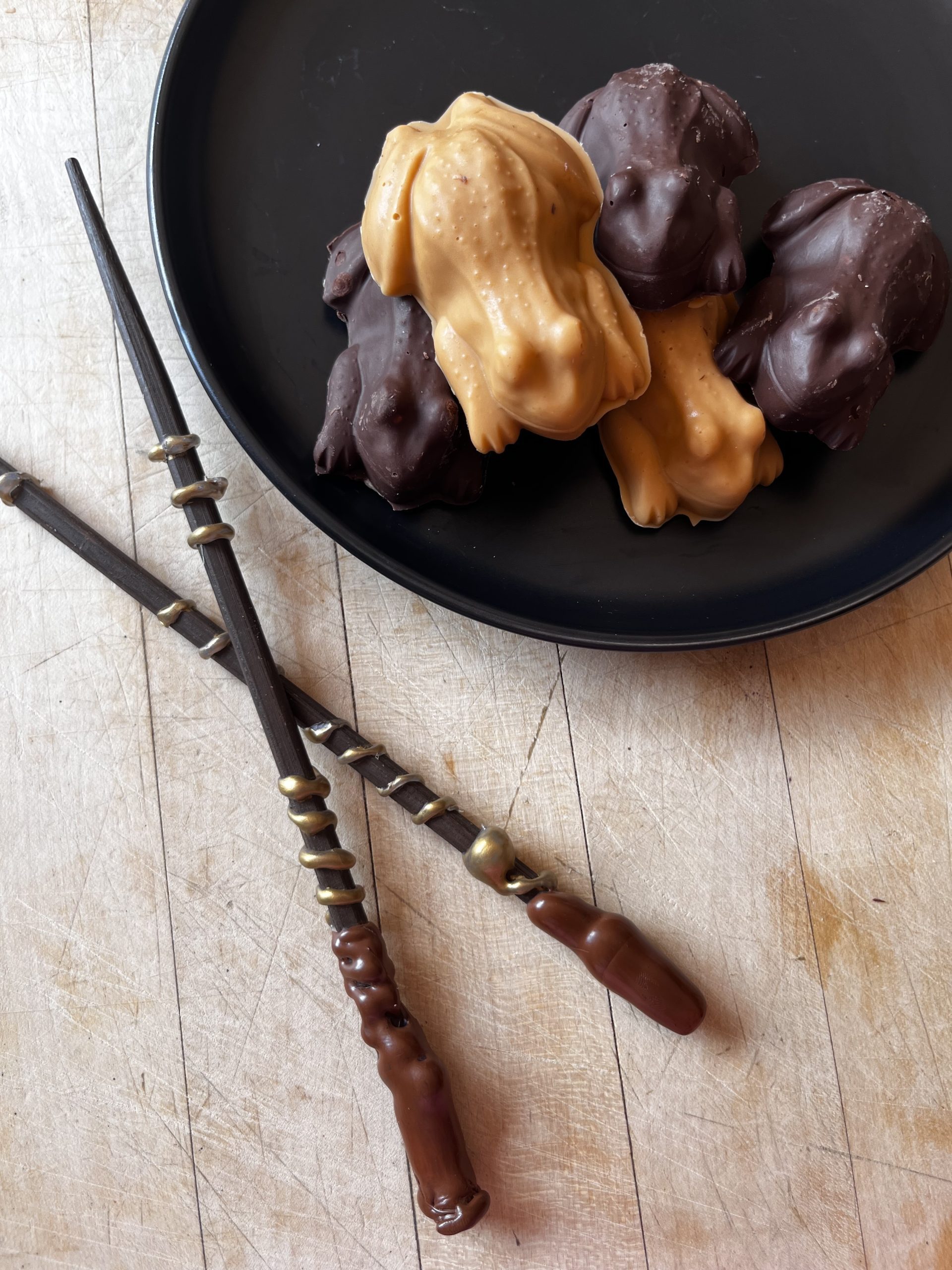 You have made delicious chocolate frogs that are perfect for any Halloween party or just a surprise for your Harry Potter-loving friend or family member!
Check out our other Harry Potter-inspired blog posts below!