This post may contain affiliate links which may give us a commission at no additional cost to you. As an Amazon Associate we earn from qualifying purchases.
This pie is delicious, refreshing, and very pink! This no-bake strawberry pie recipe takes only 30 minutes to prep and will be a fan favorite with both family and friends.
I've made this no-bake strawberry pie a few times now, and here is a key takeaway that I've learned: make sure your jello mixture is cool to the touch and has the right consistency. Otherwise, you will melt your whipped topping and it will become a runny mess. (The first time I made this pie it was very runny, so I ended up freezing the pie and it was just as delicious!)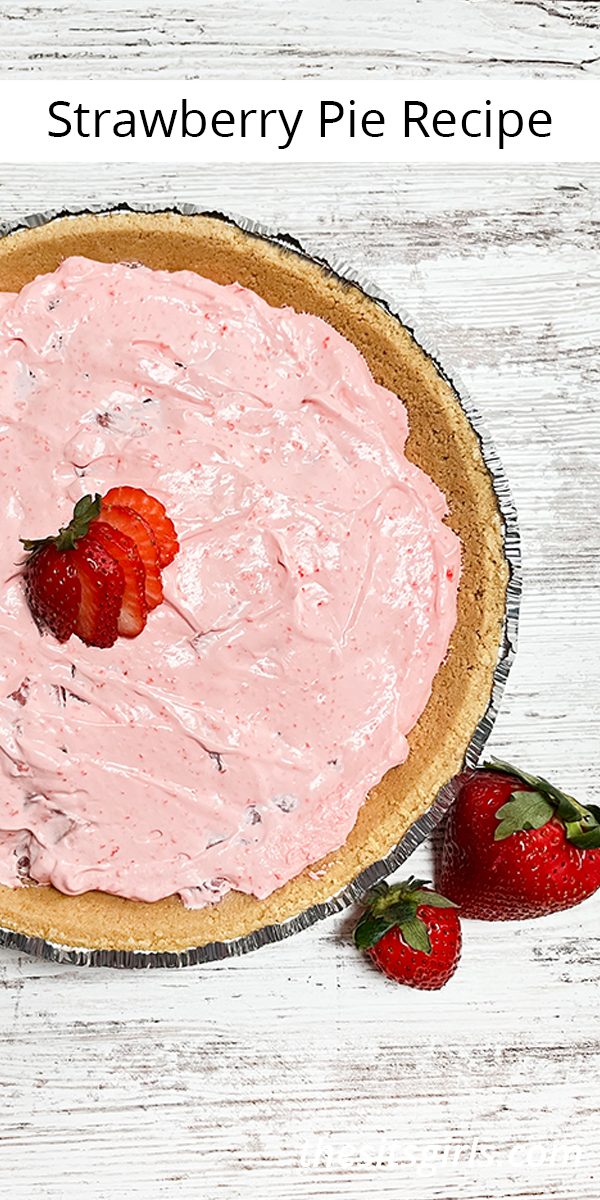 No-Bake Strawberry Pie Recipe
Ingredients you will need for strawberry pie:
1 (3 ounces) package strawberry-flavored Jell-O® mix
¼ cup white sugar
½ cup boiling water
1 (8 ounces) container frozen, whipped topping, thawed
2 ½ cups sliced fresh strawberries
1 (9-inch) prepared graham cracker crust
How To Make Your Own Strawberry Pie (No Baking Required!)
Mix your strawberry Jell-O, sugar, and boiling water together in a large bowl. Stir until the gelatin and sugar has dissolved
Refrigerate your mixture for at least 10-15 minutes, until it becomes thick and syrupy
Gently fold in your thawed whipped topping and mix well
Next, add your fresh strawberries to the whipped topping mixture until well combined
Spoon mixture into the prepared graham cracker crust and decorate with additional strawberries (this is optional)
Refrigerate your delicious pie for up to 2 hours before serving
Add fresh strawberries for garnish.
Fun Tip: If you want to get SUPER fancy, you can make strawberry roses!
This strawberry pie is great for spring, summer, or any season, really! It's light and refreshing and so easy to make. I hope your family enjoys it as much as mine did!
Want more pie recipes?