This post may contain affiliate links which may give us a commission at no additional cost to you. As an Amazon Associate we earn from qualifying purchases.
There's a new trend on Instagram Stories: the ad break. I'm not talking about the sponsored content itself. I'm talking about announcing the sponsored content to your followers. If you're on Instagram—and if you're reading this post I'm sure you are—then you've probably already noticed the movement originally started by UK DIY influencer Medina Grillo. She utilized simple text slides that announced the beginning and end of any sponsored content within her Instagram stories. It didn't take long for this practice to spread throughout the influencer community, adapting and changing as everyone approached "ad breaks" in their own unique ways.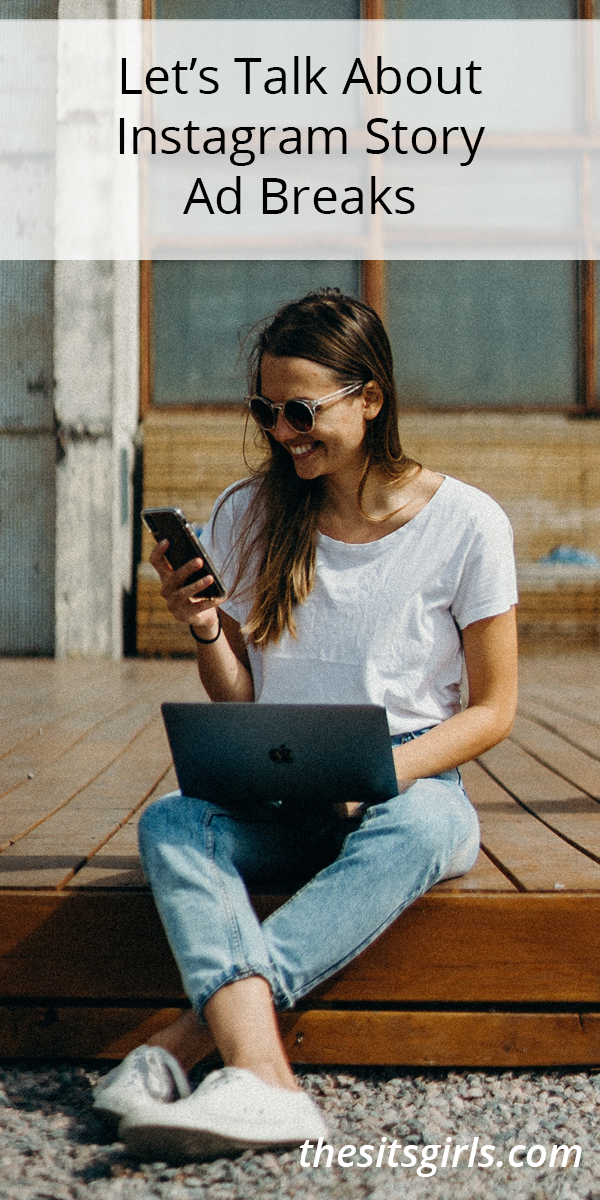 Instagram Story Ad Breaks
First things first: ad breaks are fine. Letting your followers know that you've partnered with a brand and you're super excited about it and letting everyone know that it's how you pay the bills – it's all good! As with most things, however, your success with using "ad breaks" before and after your sponsored content will all depend on how you approach them.
If you're coming off as apologetic, almost as if your followers are going to dislike what you're about to do, that's a problem. The people who choose to like and engage with your stories should enjoy your content, sponsored or not. If you feel the need to apologize to your fans, that might be a sign to look a little harder at the agreements you've made and the partnerships you're accepting.
How To Create A Successful Ad Break
Ad breaks can be a place where you let your followers know just how excited you are about the partnership you're about to share. Here Kelle was enthusiastic and clear that she will only create content about things that she can enthusiastically endorse.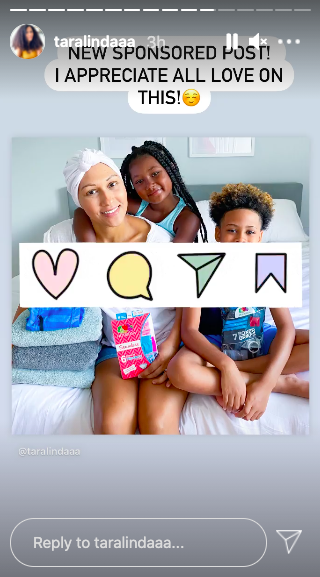 Ad breaks can also take a "less is more" approach. Tara used a story to link back to her in-feed post with a simple note of appreciation to her followers for their support. 
Where Can Ad Breaks in Stories Go Wrong? 
As we've already mentioned, ad breaks should be enthusiastic rather than apologetic. Always make sure your partnerships are an authentic fit for you and your brand. Ad breaks should also never be used in the place of appropriate disclosure. Each in-feed post and story frame must include the necessary information to meet FTC guidelines. Beginning and ending with an "ad" slide will not meet these requirements. 
Do You Need Brand Approval For These Announcements? 
You typically will not need to submit your "ad break" slides for brand approval—although it's always a possibility you could be asked to share those when you submit any required drafts. If you are ever in doubt about what a brand might think, it's never a bad idea to ask. 
Should You Use Ad Breaks In Your Instagram Stories? 
The decision to use "ad breaks" is a personal choice. While they're definitely gaining in popularity, Instagram ad breaks are neither required nor expected by brands with whom you are partnering and your followers. If you think that your audience will enjoy the "peek behind the curtain" opportunity that ad breaks provide, give them a try on your next sponsored campaign.