This post may contain affiliate links which may give us a commission at no additional cost to you. As an Amazon Associate we earn from qualifying purchases.
October is finally here! This year has flown by, but we are excited to start thinking about all things holiday here on the blog and socials. (We still don't understand how only three more months are left in this year!) As I was browsing through my local craft store, I came across a Halloween felt garland that was cute but not worth $25.00 (Sorry, not sorry!). I knew I could make it cheaper and customize the colors I wanted. You can make so many fun and festive holiday decorations with felt. Don't underestimate this crafting material!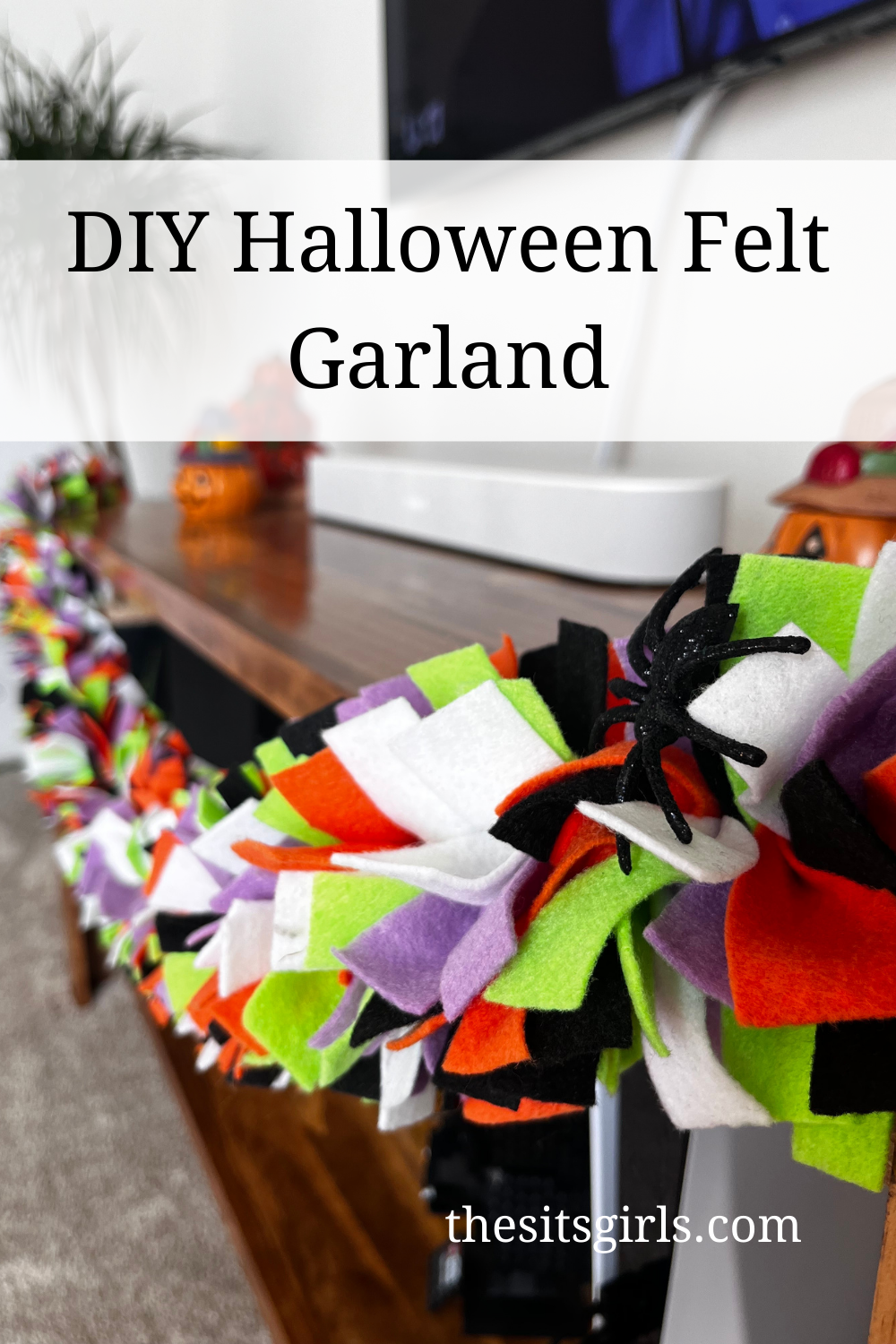 DIY Halloween Felt Garland
Before we begin, I will say that this craft is not something you can finish in under 30 minutes, it took me over three days to complete the felt garland, but again I wasn't in a hurry and I took my time. If I was in the zone, I could finish this project in one afternoon. (It just depends on how determined you are!). I recommend you set up your materials in front of the TV and work on this while watching your favorite show, maybe with a delicious drink.
So, let's get into it.
Halloween Garland Materials
Colored Felt – black, white, orange, green, and purple (I grabbed five pieces of felt for each color)
String/twine
Needle
Scissors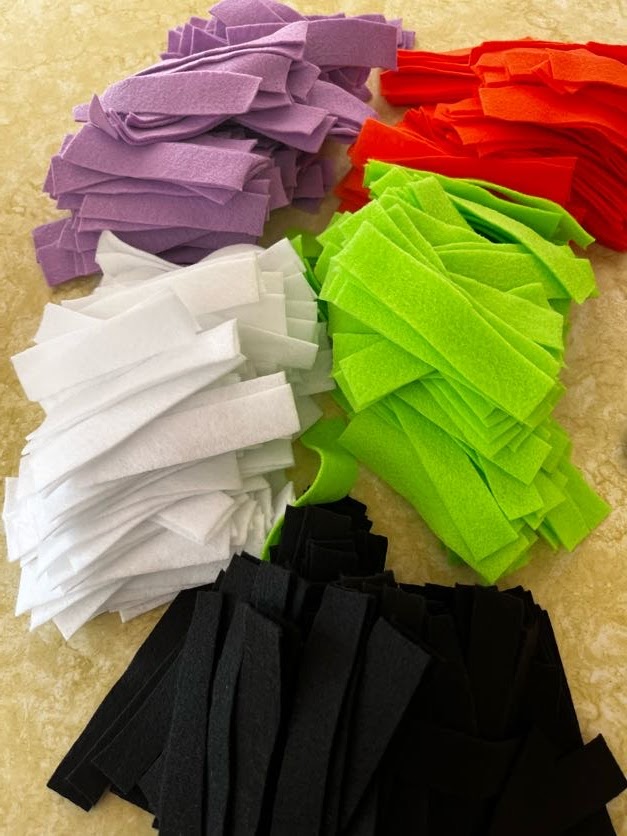 How To Make A Felt Garland
To begin, you will need to cut your felt into strips. If you want to get super precise, you can cut them against a ruler. I like the idea of things having character, so I'm OK with things not being perfect. Once you've cut your felt into long strips, you will cut those strips in half. You will end up with roughly 4" felt strips.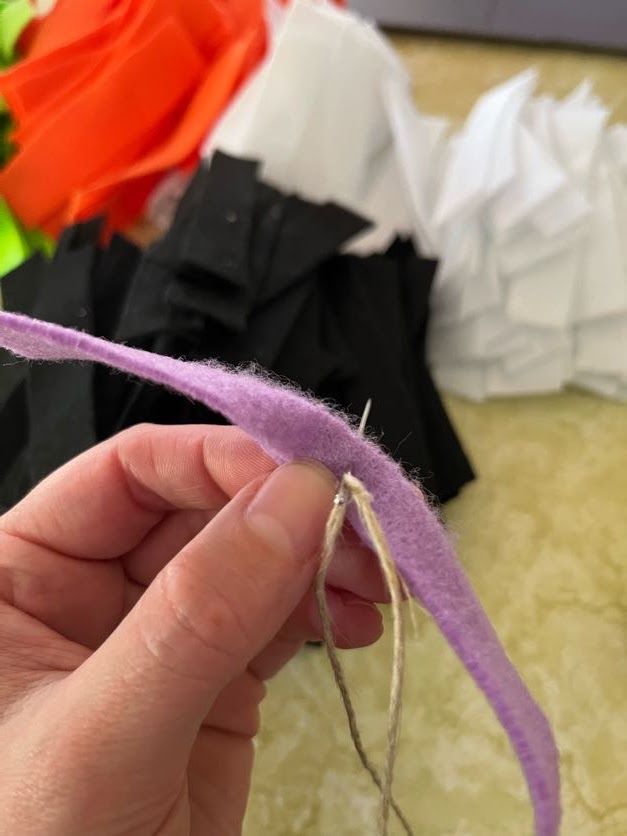 Once you've cut all your felt, you can start putting your garland together. I recommend you pinch the felt together and then run your needle through the middle to give it a fuller look.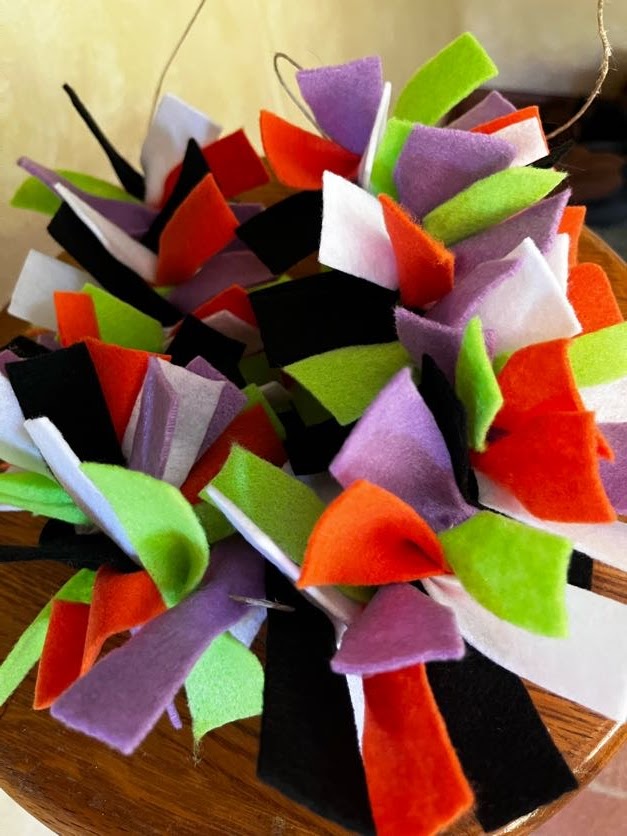 Repeat this process until you have used all the felt or once you have reached your desired length for your garland.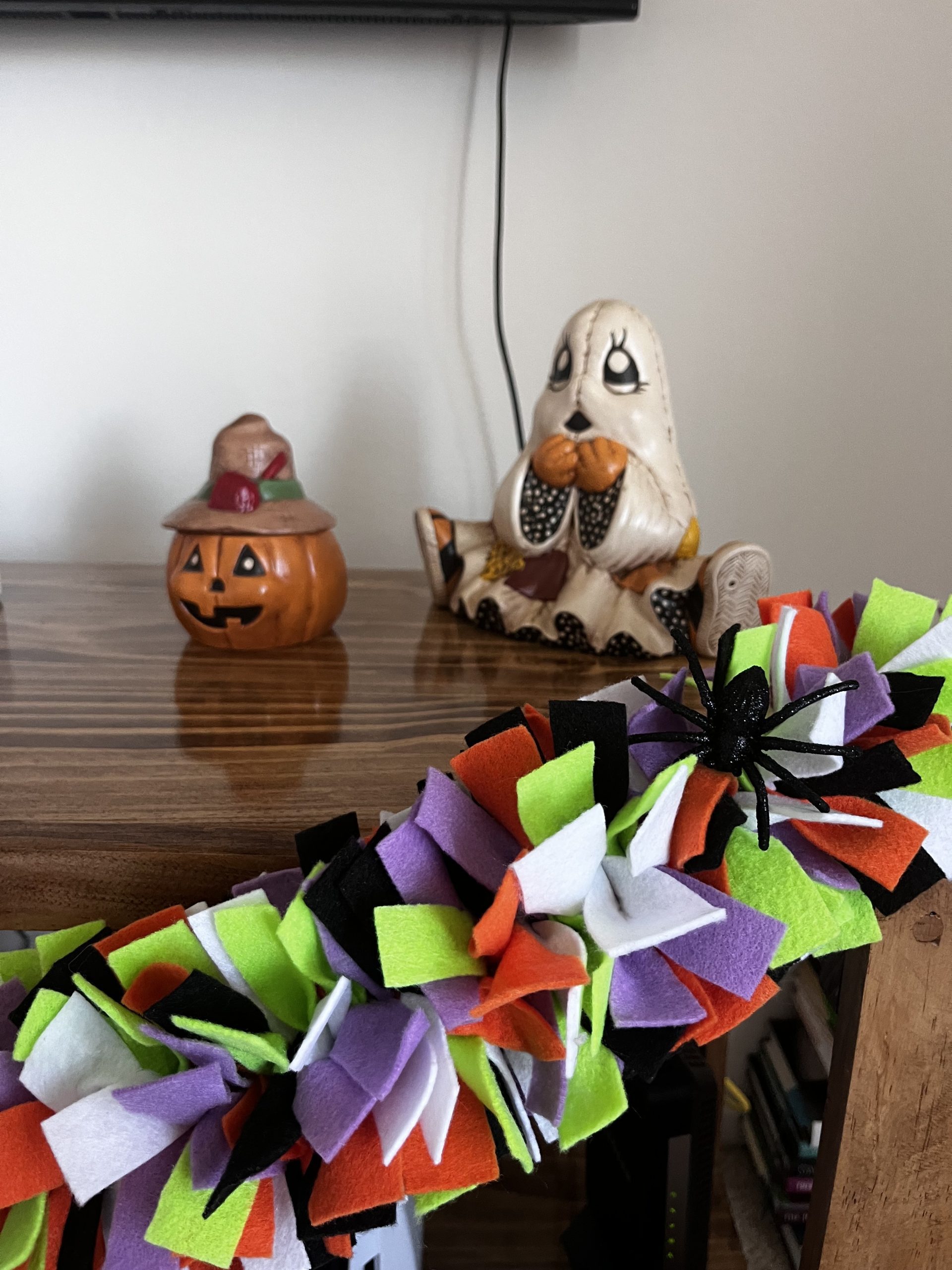 This DIY is super simple, and as I said before, put on your favorite tv show, and you'll be done before you know it. I love that you can customize this for every holiday! I'm thinking of making a vintage color scheme for our Christmas decorations.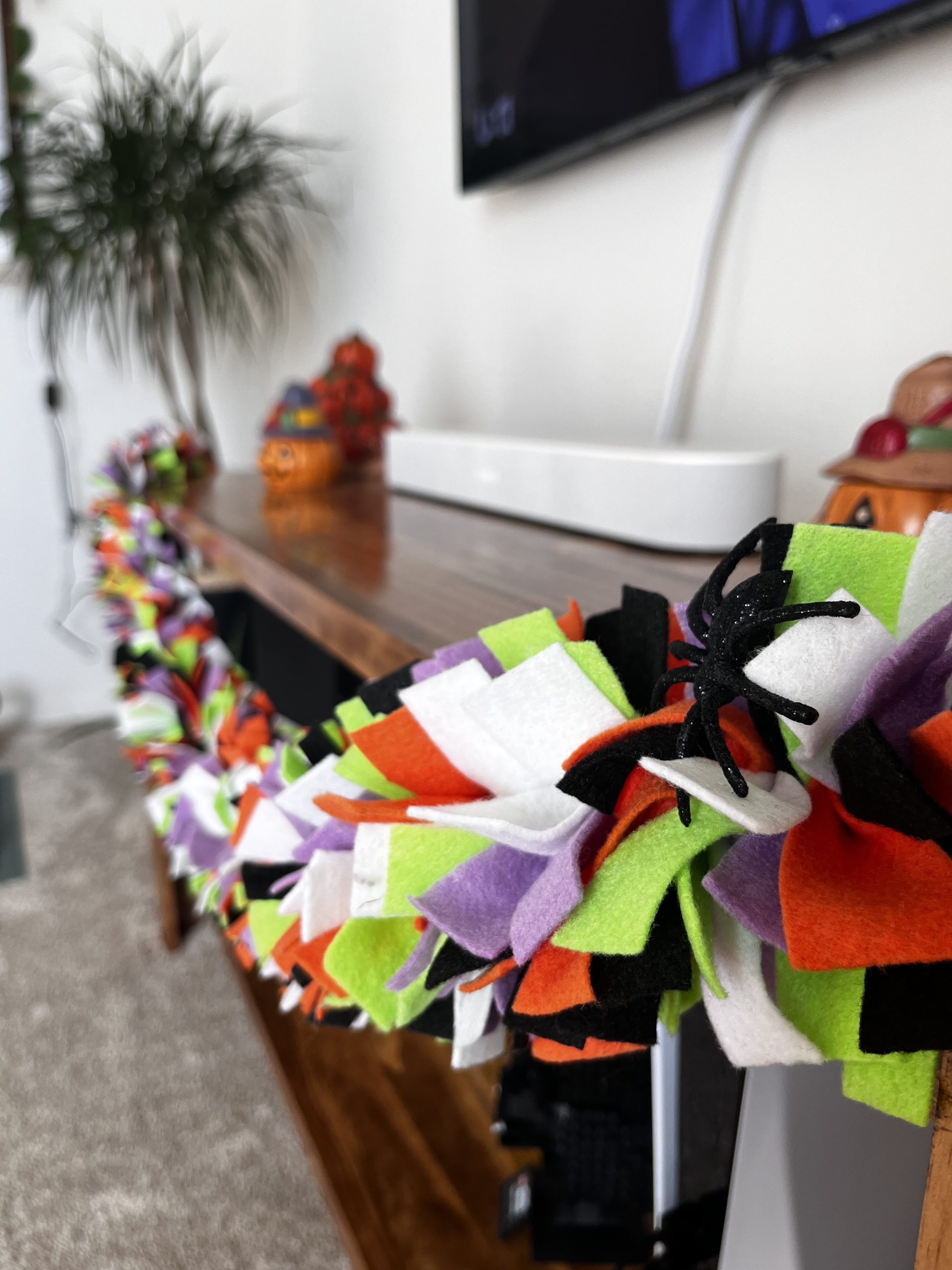 Let us know in the comments if you plan on making this Halloween felt garland during the holiday season!
More DIY Halloween Decorations