This post may contain affiliate links which may give us a commission at no additional cost to you. As an Amazon Associate we earn from qualifying purchases.
The day I look forward to every year is my birthday, and it isn't because I'm expecting gifts or birthday shout-outs, but truthfully, I'm most excited about getting all my birthday freebies! Nothing is more thrilling than going to all your favorite places and getting FREE STUFF. I've been doing this for over 8+ years now (the list does keep getting longer), and I keep telling others to follow suit so they, too, can get in on the goodies headed their way on their b-days!
Below is a list of places that offer free birthday rewards! Some businesses require you to sign up a few months in advance, so don't wait!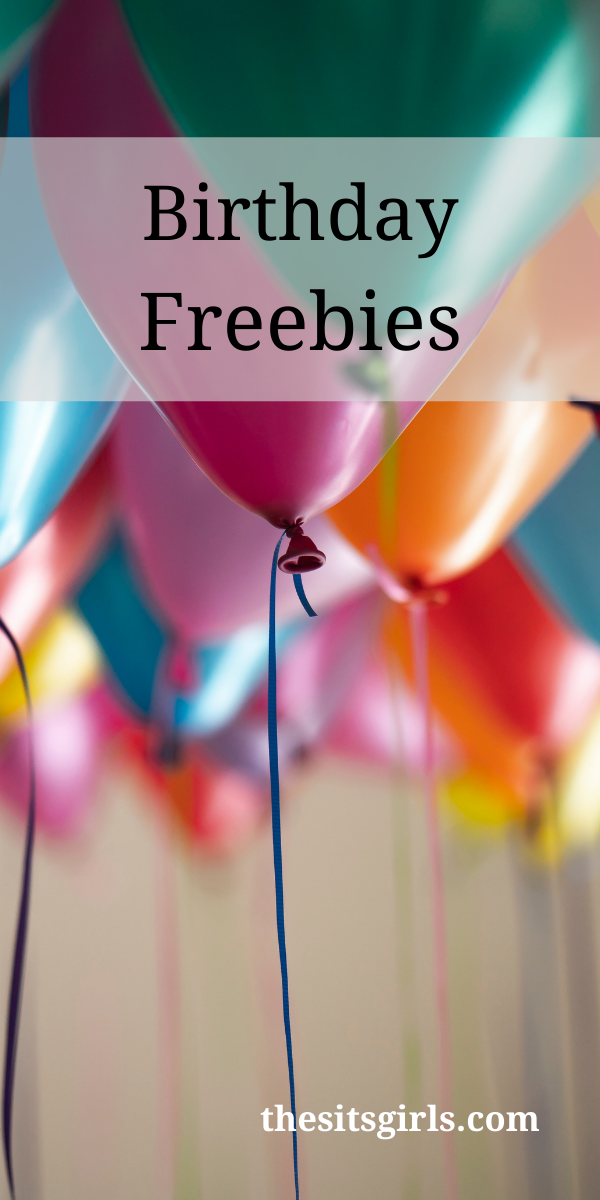 Birthday Freebies
PRO TIP: Most places allow you to redeem these rewards throughout your birthday month. However, there are a few rewards where you will have to wait until the day of your birthday. So if you feel adventurous, you can hit them all up on your birthday or space them out later in the month. You do you!
FREE BIRTHDAY REWARDS
Starbucks – Everyone knows about the free Starbucks drink or food item (A solid choice if you only went here to get your favorite beverage on your special day.)
Dunkin Donuts – A free drink (Another classic item if you prefer Dunkin over Starbucks, or in my case, you get both!)
Auntie Annie's – A free pretzel (You can never go wrong with a tasty pretzel.)
Nothing Bundt Cake – A free mini bundt cake, a delicious and not to mention adorable little cake, don't forget to add a candle and make a wish
Sprinkles – A free cupcake
Crumbl – A free cookie
Panera Bread – A free pastry (I always recommend the cinnamon crunch bagel!)
Jersey Mikes – A free sub sandwich and drink
Jimmy Johns – A free sub sandwich
Buffalo Wild Wings – Free 6-piece wings
Red Robin – A free burger and fries. YUM!
Taco Bell – A free Mountain Dew Baja Blast Freeze
AMC – A free large popcorn (I also recommend that you see a movie!)
Krispy Kreme – A free dozen original glazed doughnuts
Cinnabon – A free 16 oz Cold Brew
Moe's Southwest Grill – A free burrito
Subway – A free cookie
Zaxby's – Three free cookies
Chili's – A free dessert
Also, don't forget if you have a rewards program with Sephora and Ulta to grab those freebies. You must redeem those in your birthday month.
Let me know in the comments below if I missed any places. I will just have to add them to my list for next year!