This post may contain affiliate links which may give us a commission at no additional cost to you. As an Amazon Associate we earn from qualifying purchases.
Videos, videos, videos. If you say it three times, a magical video fairy will visit your Instagram account in the night and create viral content, and you'll wake up with thousands of new followers! If only it were that easy. If you are like me, and don't have a niche Instagram account (food, fashion, beauty, etc.), coming up with Instagram Reels video content is a job in itself. And to be honest, I just didn't want to create videos for Instagram. I stood on my photos-only hill for as long as possible, because I didn't believe Instagram would turn into a video platform. (I was wrong!)
Well, I finally caved and started making videos, and I have seen an increase in views, likes, and followers. If you want to grow on Instagram, Reels is where it is. So without further ado, here are a handful of video ideas that will help you get started on your video journey.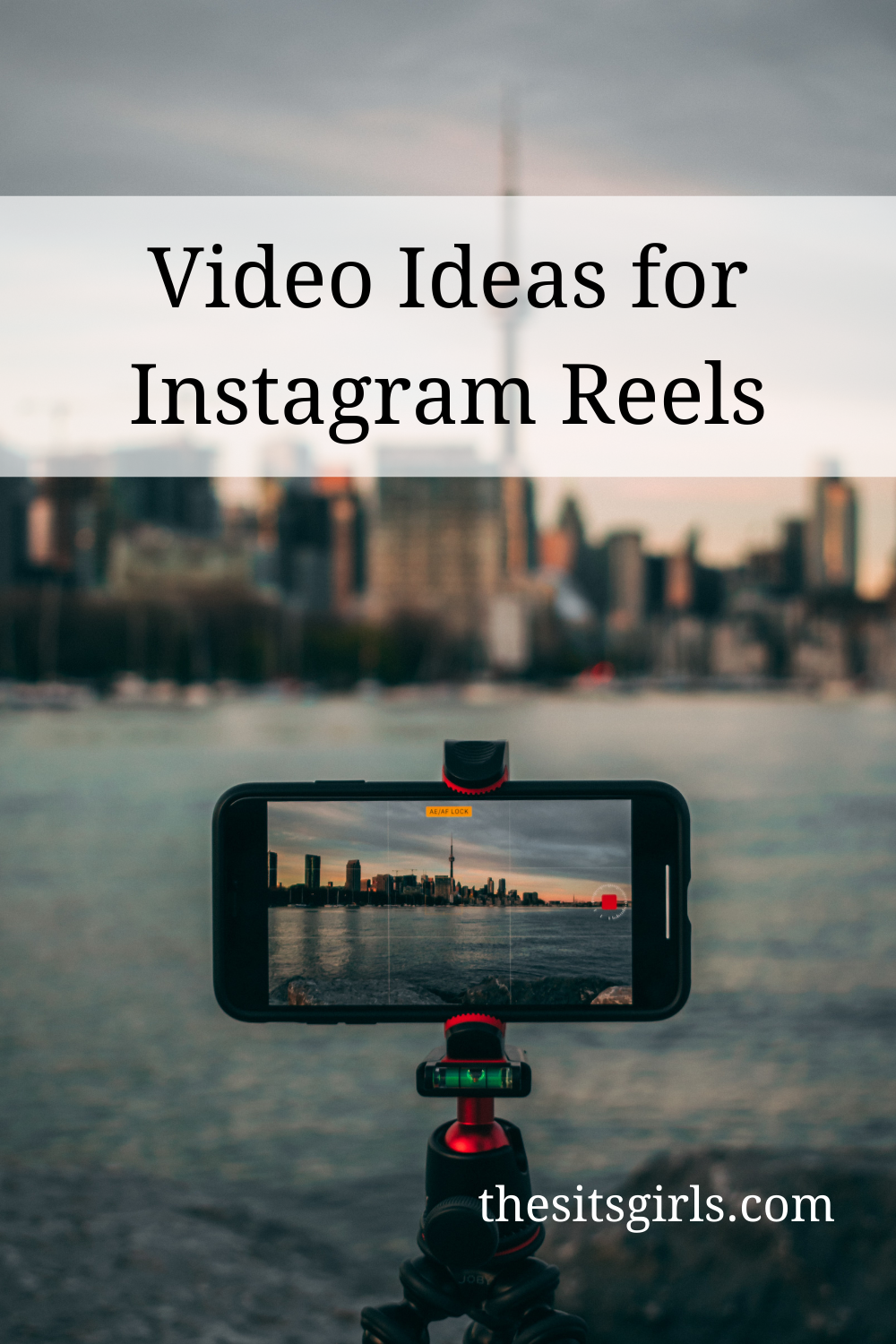 10 VIDEO IDEAS FOR INSTAGRAM REELS
A Day in The Life. Show your followers what your daily life looks like, and don't be afraid to get real. I see many videos of people doing things that look almost unrealistic in their everyday lives. (For example, getting out of bed, did you get out of bed looking all done up? Why is the lighting so bright? It is still dark at 6 am!) The point here is to show something your followers can relate to!

Monthly Recap. Highlight all the fun and exciting things you've done that month with photos and videos. This would be an excellent series you could do for the whole year. Create a highlight on your page and share your Reel to your story to highlight.

Weekly Outfits. Show off your weekly fits. As someone who works from home, this is something that I want to do more often to get me out of wearing sweats and taking the time to look like a professional during the week.

Hop on Trends. Don't be afraid to create videos around the current trending content if it fits your vibe. It will be a straightforward video that you can put together without having to put in much effort.

Your Favorites. Create a video around your favorite items or something you love lately. I created a video of all the vintage cars I've photographed over the years.

An Exhibit/Pop-ups. These are super fun videos and gets people excited to travel to that place to experience it themselves. You can highlight what you liked most or just show videos/photos of your time there. I visited Hawkins at a pop-up in Chicago; it was such a fun memory.

Taste-Testing/Reaction. These videos might be my favorite. Brands are coming out with some very interesting foods, candies, and drinks, and sometimes you just got to capture that moment on screen. My most recent video was taste-testing tailgating candy corn. I don't need to say anything more about that!

Before & Afters. This is another easy video idea you can use for anything—food, fashion, beauty, crafts, etc.

Travel Adventures/Hidden Gems. Document your latest travels or fun things to do in your hometown, hidden gems, your favorite places to go, etc. You don't have to go far to create fun and exciting content!
Fitness/Wellness. Share with your audience your fitness/wellness routines. I always find myself drawn to what others are doing and if there is anything that I can incorporate into my health and wellness journey.

Are there any video topics that I missed that you find fascinating? Let us know in the comments. Hopefully, this list will spark some creativity for you, and you'll be able to come up with Reels content at the drop of a hat!