This post may contain affiliate links which may give us a commission at no additional cost to you. As an Amazon Associate we earn from qualifying purchases.
Photography is one of my favorite hobbies. It is fun to capture moments of life, loved ones in unexpected ways, and beautiful images. Often times, photos of friends and family are the standard line-up pose with a problematic background. Elevate your photos from ordinary to interesting and fun with a bit of creativity.
A fun and creative trend are photo backdrops. They are one of the best photography tools and very easy to create. Use backdrops at parties, family events, gatherings, weddings, and for your blogging photography.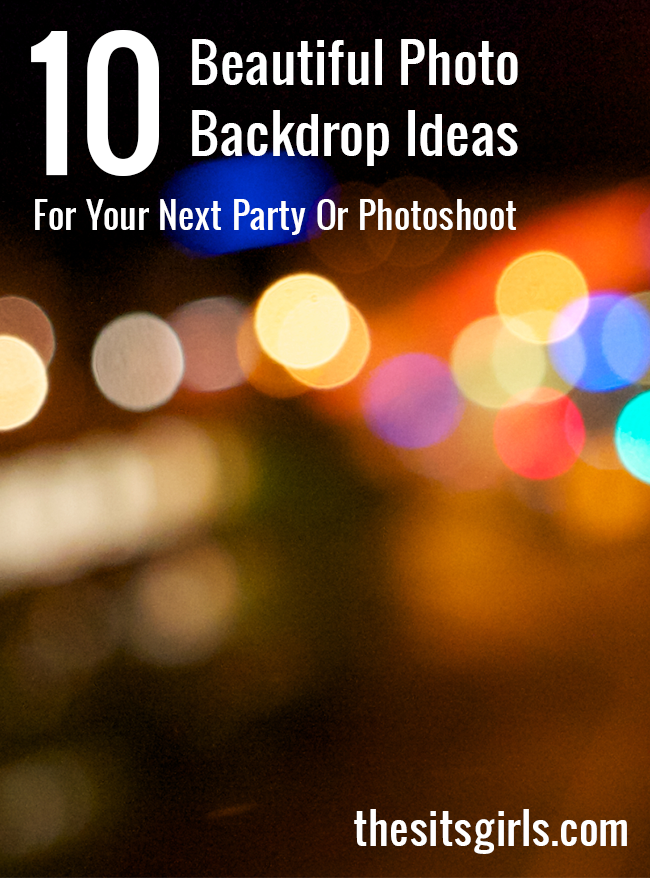 DIY Photo Backdrops
Here are some terrific ideas. Some are DIY and others are props that are purchased. Use your imagination and create a beautiful and creative backdrop for interesting images.
Photo Backdrop Basics
Start with a nice wall or photo backdrop frame. Add a sheet, tablecloth, or other "blank canvas" to layer elements on top. I made a photo backdrop frame with PVC pipe for under $25.
Photo Backdrop Idea #1
Large pinwheels. Pinwheels include the tissue paper type that fold and collapse (great for storage) or the plastic child type. Either is a great backdrop idea for whimsy and color.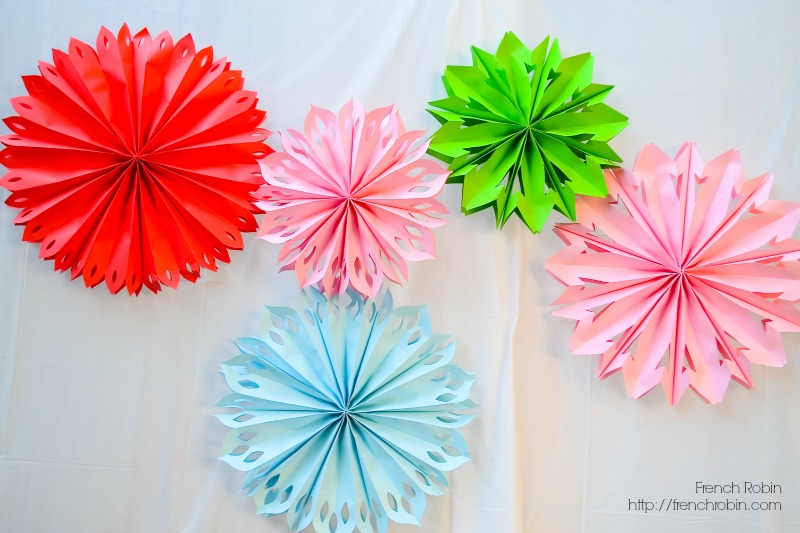 Photo Backdrop Idea #2
Architecture. Find interesting architectural elements. Old doors, chalkboard painted plywood (write and draw event specific ideas), even old garden gates.
Photo Backdrop Idea #3
Large tissue paper flowers. Large print and backdrop props are great for scale, color, texture, and theme.
Photo Backdrop Idea #4
Night and Light. If you are taking evening or night photos consider using fairy lights to create a magical effect.
Photo Backdrop Idea #5
Paper and faux flower garlands. Hang random lengths of paper and flower garlands in the background for a cascading effect. They can be soft, delicate, romantic, or edgy with dark colors and textures. The garland pictured was created with fishing line, cupcake liners, and tissue paper squares.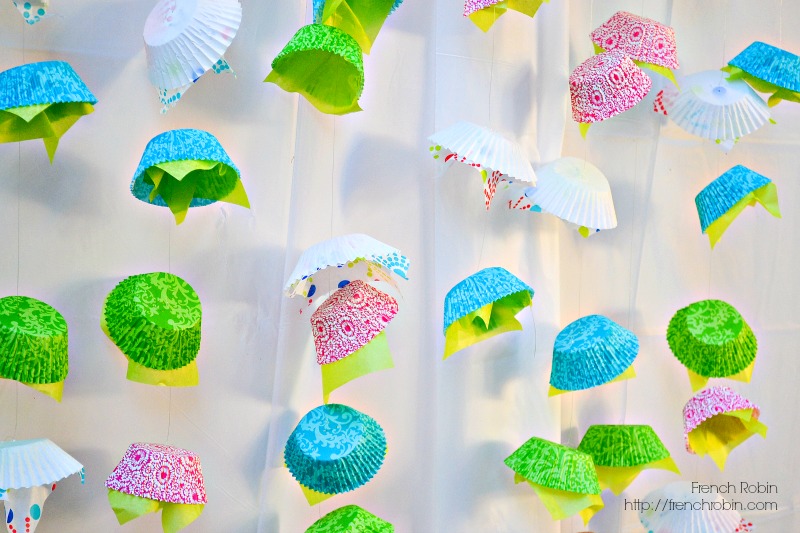 Photo Backdrop Idea #6
Nature. Trees and plants make great photo backdrops. Consider visiting a local park or the beach for stunning photo backdrops. The use of aperture can help create an interesting backdrop using natural elements.
Photo Backdrop Idea #7
Tassel Banners. Banners and bunting are very popular right now. They come in all types of materials including chalkboard, paper, and glitter. The tassels here were made with tissue paper, cut and rolled to create a pompom type tassel.
Photo Backdrop Idea #8
Large paper pompoms. Hang large, round tissue paper pompoms at random lengths. Pompoms look great suspended from a ceiling, giving a cascading shower affect or on a wall. Mix up different elements to create the perfect look. For example, layer pompoms and large flowers or incorporate an architectural element into the mix.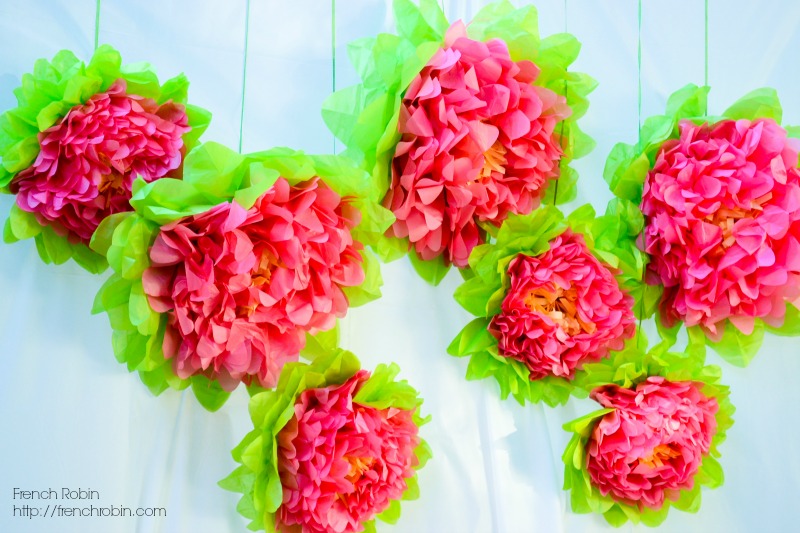 Photo Backdrop Idea #9
Balloons and streamers. Tape your balloons to the wall and hang streamers from the ceiling. Boom. You have the perfect photo backdrop for a kid's birthday party.
Photo Backdrop Idea #10
Props. If you are looking to increase the fun consider adding props such as hats, mustaches, picture frames, and theme-specific props.
Enjoy taking fun and interesting photos at your next function!
Cheers!