This post may contain affiliate links which may give us a commission at no additional cost to you. As an Amazon Associate we earn from qualifying purchases.
It's nearly fall, and we are getting ready for all things Halloween – it's one of my favorite holidays of the year and Jack-O-Lantern Marshmallow Pops are one of my family's favorite Halloween treats. Marshmallow pops are a great alternative to cake pops, because they look impressive and taste great but are much easier to make.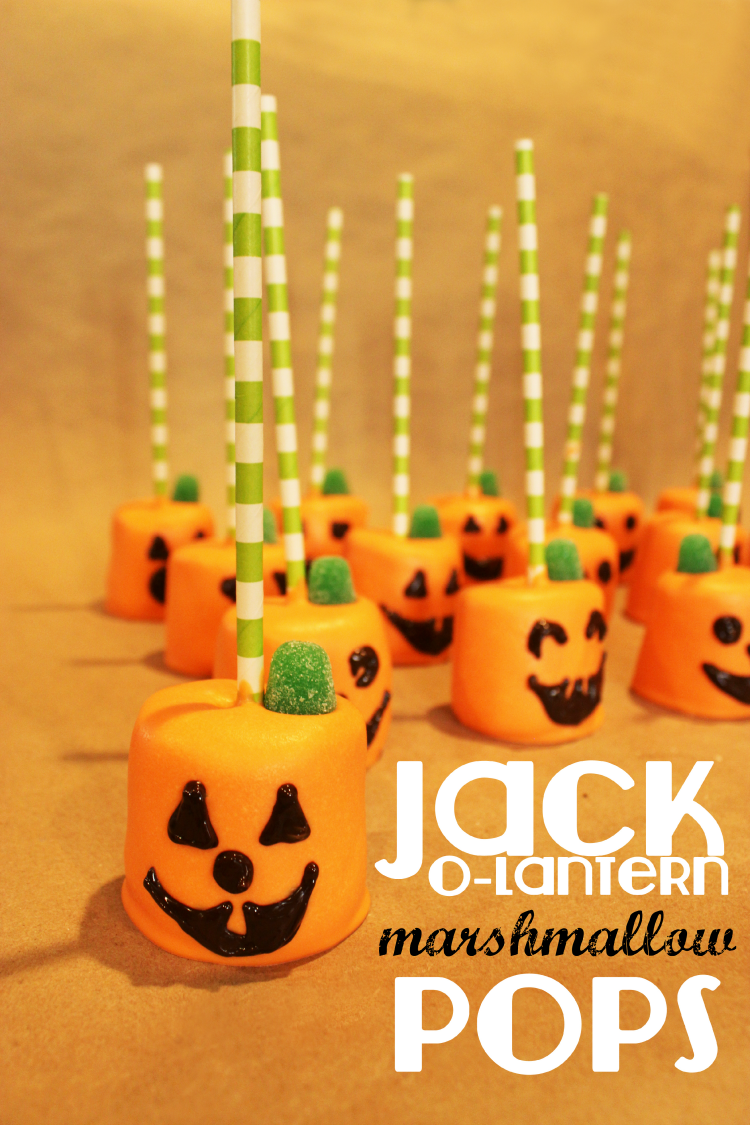 Jack-O-Lantern Marshmallow Pops For Halloween
Making a batch of these Jack-o-lantern Marshmallow Pops was the perfect afternoon of family decorating togetherness.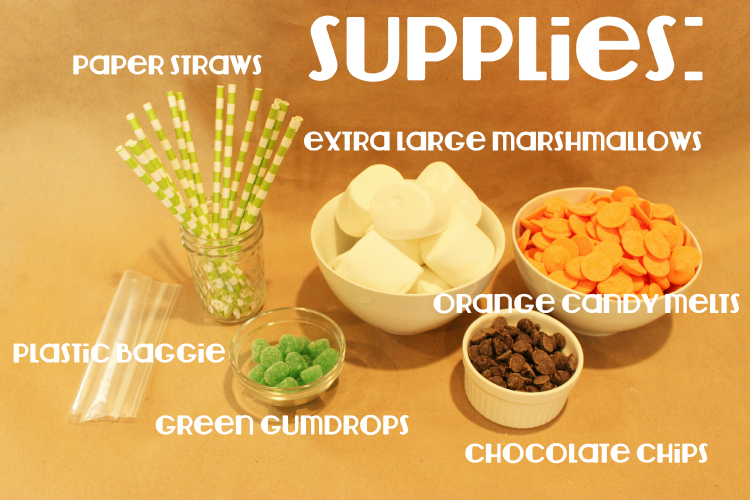 To create your own, you will need to gather these supplies:
Paper Straws
Extra Large Marshmallows
Green Gumdrops
Orange Candy Melts
Chocolate Chips
Plastic Baggie
How to Make Jack-O-Lantern Marshmallow Pops
To begin, firmly press your paper straws into the centers of the marshmallows. Choose marshmallows that can stand on one end without falling over. I love the extra large marshmallows because they have more space for me to be creative when I draw their faces.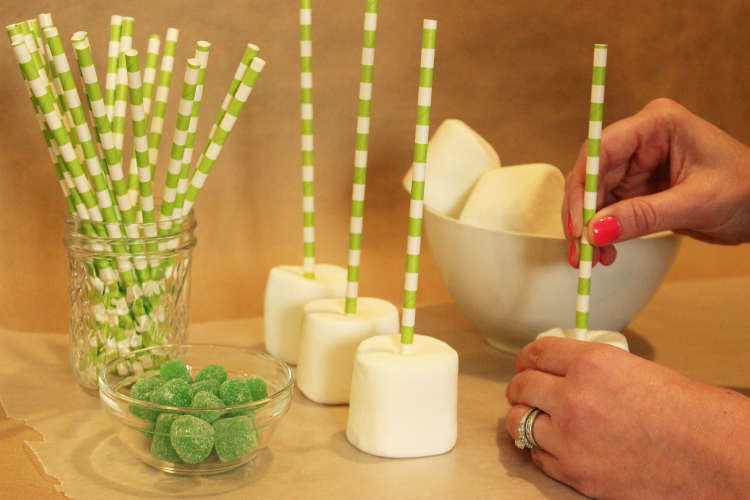 Next, melt your orange candy melts according to the package directions. Make sure there are no lumps before you begin to dip your marshmallows.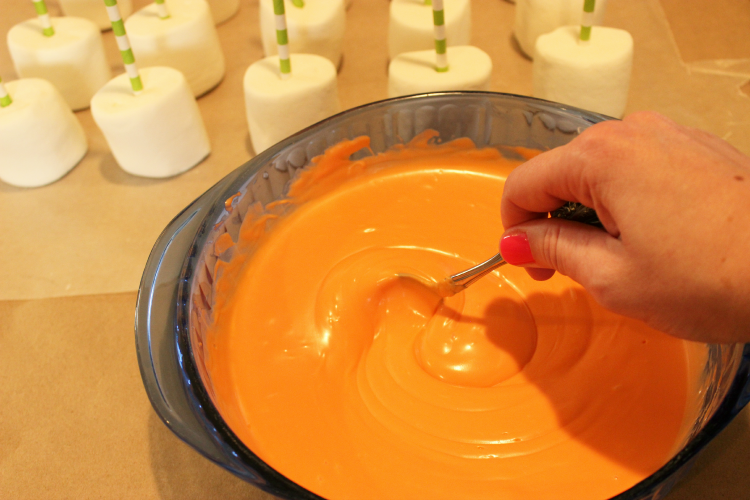 Carefully dip your marshmallows into the orange melts and make sure the candy reaches all the way to the straw.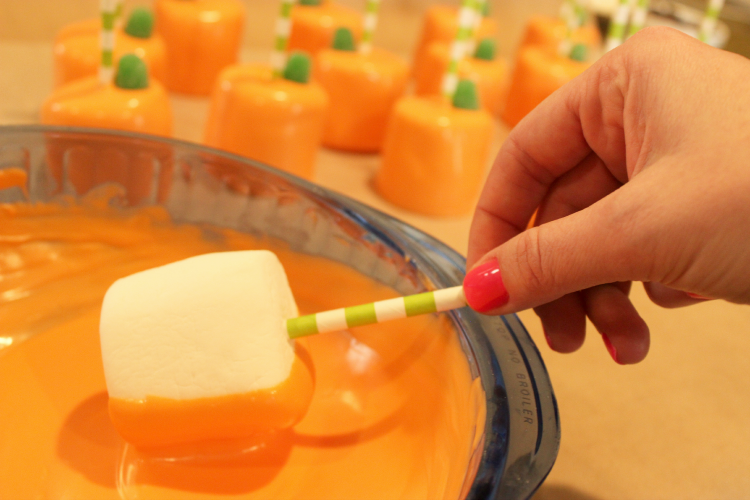 Before your candy melts harden, place a green gumdrop on the top of your marshmallow to make your pumpkin leaf. Allow your marshmallows to harden.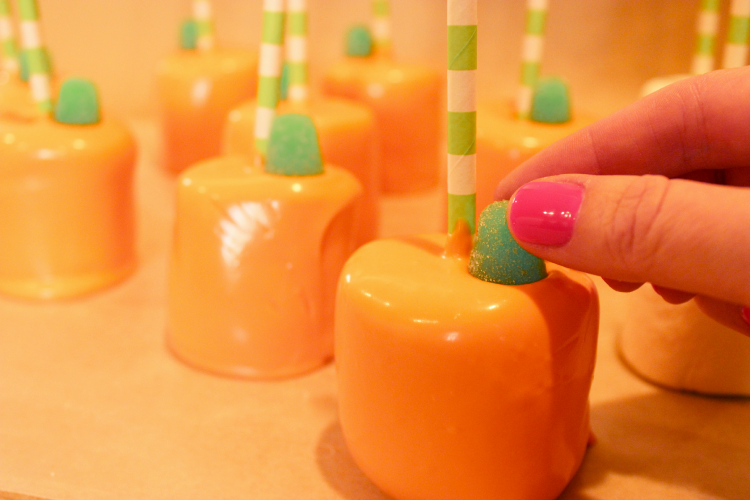 Next, melt your chocolate chips. I did this in the microwave in 30 second increments.
Don't burn your chocolate, it's easy to do!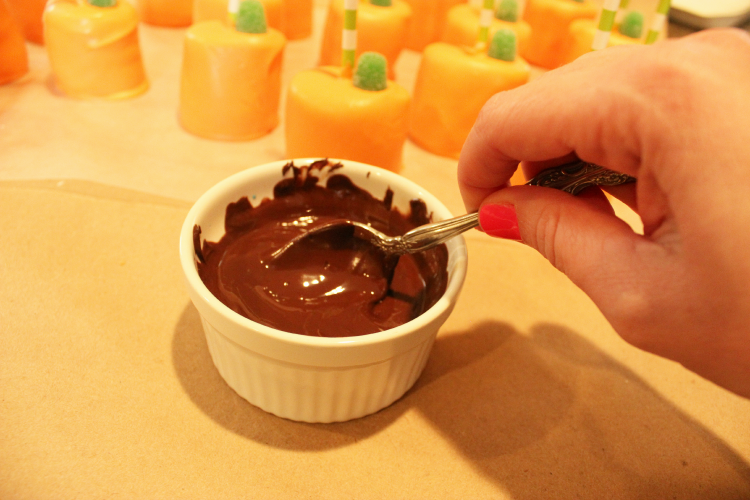 Scoop your melted chocolate chips into a plastic baggie and snip the end to create a piping tool. Carefully draw Jack-o-lantern faces on the fronts of all of your marshmallows.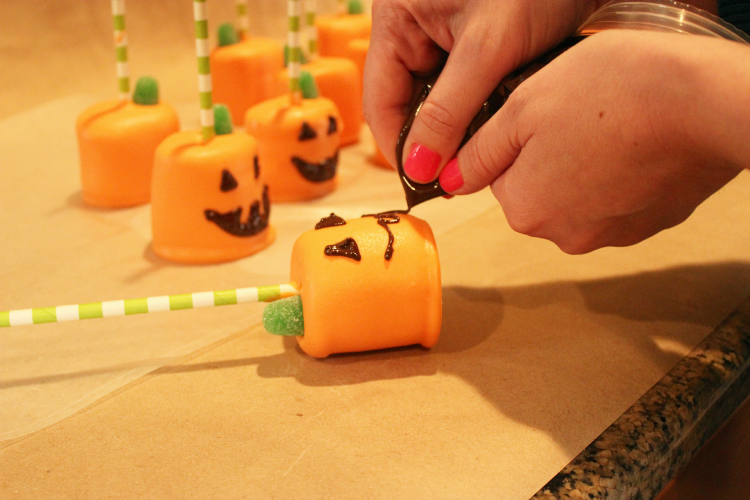 Then, set your Jack-o-lanterns aside, and allow them to set and harden before you eat them!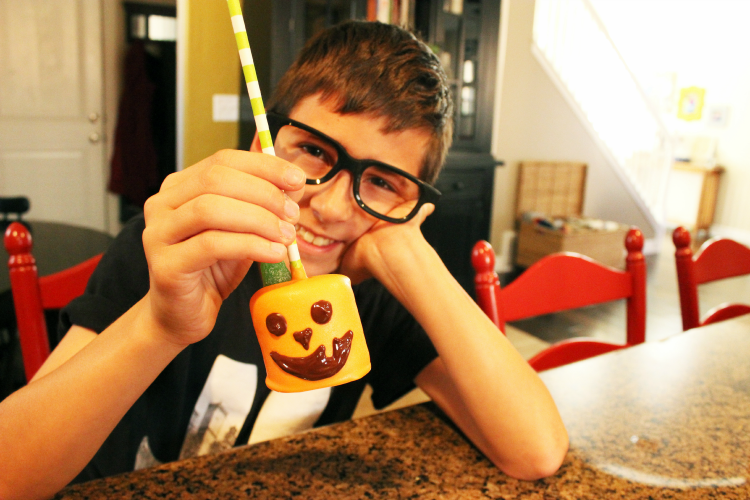 Making your own batch of Jack-o-lantern Marshmallow Pops is the perfect way to usher in the Halloween season. Pull your whole family into the kitchen for a little decorating fun, and create a new tradition!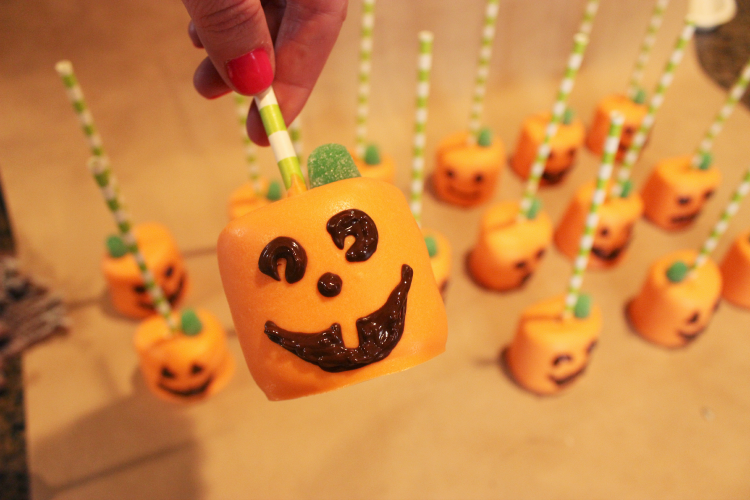 Do you have a special Halloween treat that you make with your family every year?
More Halloween Treat Ideas: