This post may contain affiliate links which may give us a commission at no additional cost to you. As an Amazon Associate we earn from qualifying purchases.
As the summer starts to wind down, there are garden tasks to do that differ from the beginning of the garden season. Gardening in most areas can be year-round and the close of summer is a great time to start thinking of getting ready for the next season of gardening as well as doing some clean-up and preparing for the next season whether that be fall or spring.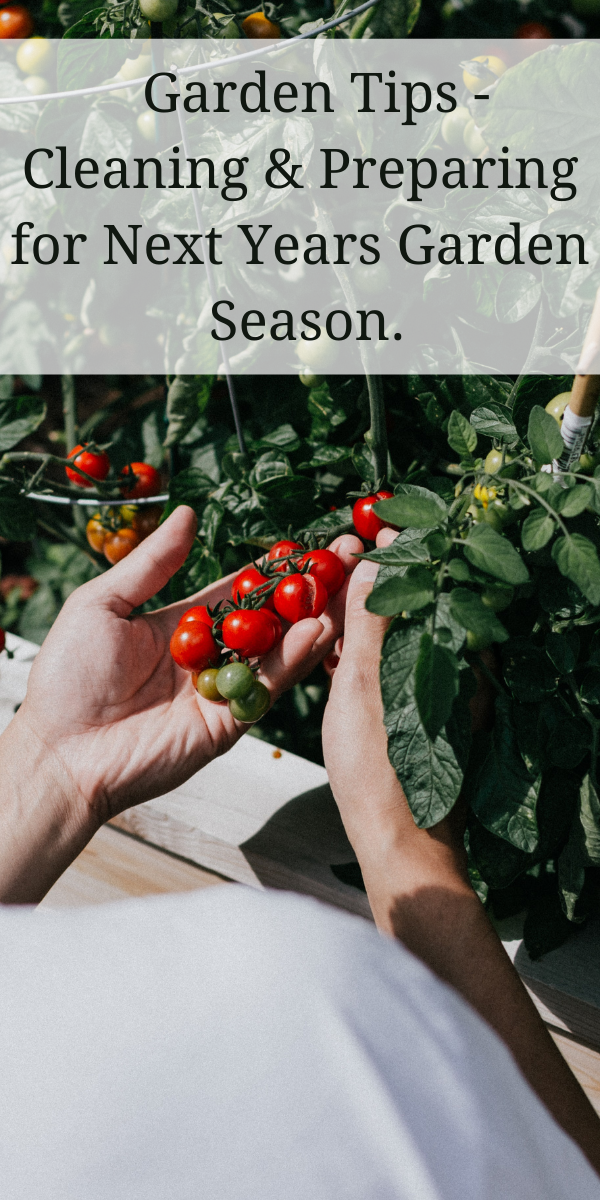 Cleaning and Preparing for the Next Garden Season
Collect Seeds
One of the easiest things to do at this stage of gardening is collecting seeds that you can use for the next garden season.
If collecting seeds is something you are interested in doing, you will let some vegetables like green beans go to seed, meaning you will let them mature on the vine.
Once the bean has dried you can crack it open and harvest the seeds from the inside. We recommend reading more on how to harvest seeds from various vegetables, there is a plethora of information online showing how to harvest seeds and save them for future gardening seasons.
Garden Clean Up
At this stage of the season, you are sure to have weeds if you haven't kept up on picking them. In addition to weeds, you may have plants that have withered from the heat and are no longer thriving. Consider taking them out of the beds along with any plants you no longer want. Compost what you can and get rid of everything else.
Succession Plant
Some garden zones have longer growing seasons, if you are in one of those zones and wish to keep planting into the fall, you can insert new tomatoes and other warm weather-loving vegetables for another round of growth since there is time for the plant to give off fruit before the first freeze.
Check your garden zones to see which vegetables you can succession plant.
Start Fall Seeds
If you are looking to do a fall garden, and you are in an area where it stays hot longer, consider starting seeds now so that as soon as the weather cools off you can transplant those items into the garden.
Leafy vegetables love cooler weather and in zones where the weather will be too hot for another few months, starting the seeds indoors is a great way to get ahead.
Wear Protective Clothing/ Insect Repellant
The most important garden tip for the end of summer is to make sure you are properly covered when working in the garden. Make sure you are protecting yourself from not only the sun but the insects. I also recommend wearing garden gloves to ensure any insects that may be in the dirt aren't touching your bare hands.
Happy gardening!
For more gardening fun, check out these ideas: