This post may contain affiliate links which may give us a commission at no additional cost to you. As an Amazon Associate we earn from qualifying purchases.
Pinterest is a very important social platform to utilize if your content is visually designed to spark inspiration. As with all social media, Pinterest best practices have seen some changes over the years. We'd like to touch on a few of the important ones to keep you on top of what's happening on Pinterest in 2022, and how you can make the best use of Pinterest to share your content.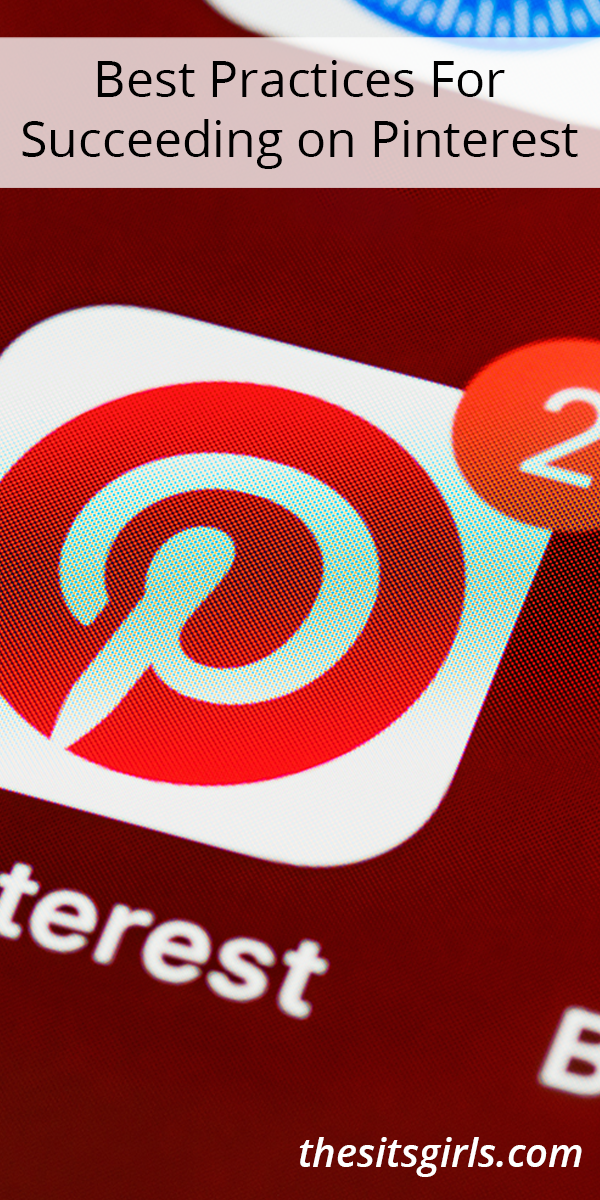 Pinterest Best Practices
Share New Content
It was once advised to repin large amounts of old content that was already on the platform. That is no longer a Pinterest best practice, instead, we suggest you focus on creating new pins. This doesn't have to be a hard task, use photos you already have that are relevant to the content. Repinning content isn't completely out of the mix, we suggest you wait at least two days prior to reposting a pin that is already on the platform. Utilizing a mix of new pins and strategically repinning old pins can be a formula for success.
Also, instead of just repinning an old post, create a new pin with the same photo. Pinterest considers pins that have never been on the platform before fresh content, get creative with ways to create new pins with existing images to make the best use of your time.
Pin Often
It is recommended that you create a new pin at least once daily. It's a good idea to pin approximately the same amount of new pins per day to show consistency. When posting, make sure you are categorizing correctly and utilizing catchy fonts and eye-catching visuals for maximum exposure.
Your pin copy should be concise and to the point. Also include searchable keywords as Pinterest also acts as a search engine. Consider including verbiage that would mimic what someone might type into Google. 
Utilize Vertical Images
Every platform has its preference, and Pinterest likes vertical images. To ensure your full image is seen and not truncated, Pinterest recommends sizing your image to a 2:3 ratio. 1000X1500 pixels is Pinterest's preferred size.
If you are a brand selling a product, ensure your logo appears on all of your pins, avoiding the lower right corner. In addition to your logo, you want to make sure that your product, recipe, etc. is front and center and easily noticed.
If you choose to add a text overlay, make it concise and easy for people on mobile to read. 
Try Video Pins
Video is having its moment and it looks like it isn't going anywhere. Most people watch videos without sound, make sure your video has bold captions and imagery. 
Consider Idea Pins
Idea pins allow you to include multiple videos and images in a single Pin. You can also add text, music, voiceovers, and stickers to Idea Pins. If this sounds like an Instagram Stories, it's because that's exactly what Pinterest was trying to recreate. In fact, they used to be called Story Pins. Pinterest is very excited about Idea Pins, so they are displayed on your profile at the top of your Created tab.
The drawback to Idea Pins is that you can't link them to a blog post. Some bloggers find that people click through to their profile and then click to their main blog url from there, but many bloggers do not experience any traffic from Idea Pins.
Find Your People
Group boards are mostly a thing of the past. Look at building tribes with people who create similar content. If they have an established following and you create similar content it is likely your content will resonate with their audience and vice versa. With consistent support, you will all be assets to one another. Tailwind is a great resource for finding your people and working together to nail those pins!
Get Creative on Pinterest
Pinterest is a visual platform leaving you lots of area to get creative with imagery and video. From a quick DIY video to an eye-catching photo of your garden, people are on the platform to get inspiration, and you are just the person to give it to them!
We hope these few tips and Pinterest best practices are helpful as you start to think about how to revamp your strategy or get started on the platform. Keep in mind consistency is always key and planning ahead can help you stay on track. Happy Pinning!