This post may contain affiliate links which may give us a commission at no additional cost to you. As an Amazon Associate we earn from qualifying purchases.
As spring approaches many would argue that there are few things better than enjoying warmer temps and a good book. Reading is such an escape, and if you don't consider yourself a reader, we believe it only takes getting enamored with just one good page-turner before you're hooked and looking for the next good book to get your hands on. This list of top books to read this spring has five great reads for you to try.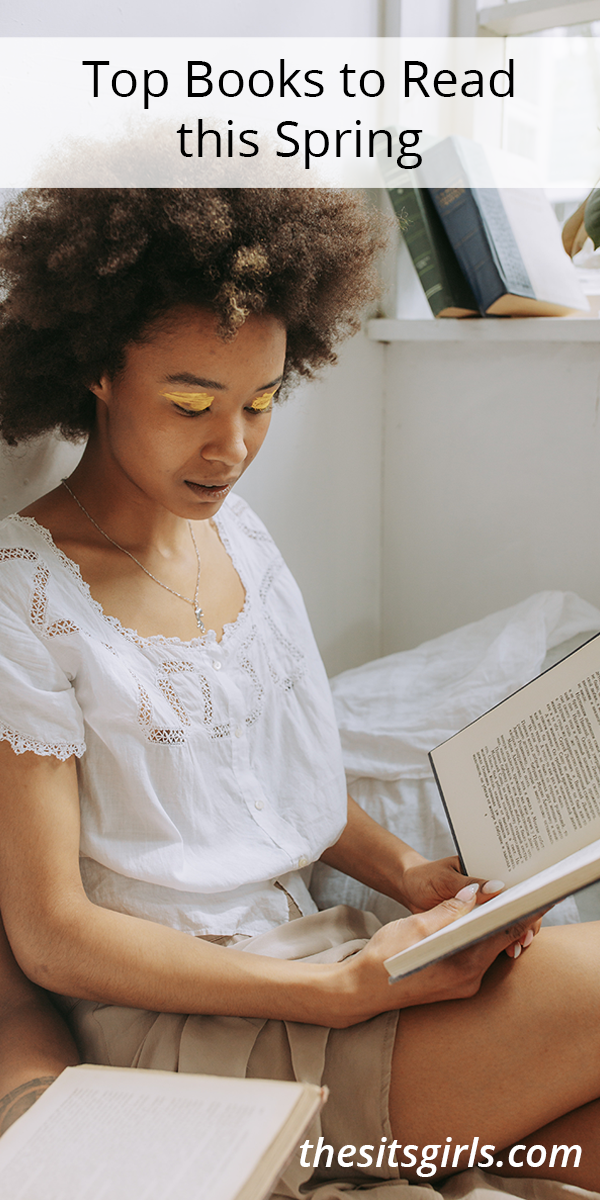 Top Books to Read in Spring 2022
We love to inspire our community, and since the Sway team is a community of readers, we thought it would be great to share a few of our favorites. Some are classics and others are new releases. We hope you find that one book that sparks or reignites a love of reading in you!
Aging and reclusive Hollywood movie icon Evelyn Hugo is finally ready to tell the truth about her glamorous and scandalous life. But when she chooses unknown magazine reporter Monique Grant for the job, no one is more astounded than Monique herself. Why her? Why now?
This one is a fave recommendation all across TikTok's "booktok" community.
Lily hasn't always had it easy, but that's never stopped her from working hard for the life she wants. She's come a long way from the small town where she grew up—she graduated from college, moved to Boston, and started her own business. And when she feels a spark with a gorgeous neurosurgeon named Ryle Kincaid, everything in Lily's life seems too good to be true.
A shocking psychological thriller of a woman's act of violence against her husband—and of the therapist obsessed with uncovering her motive.
A heartbreaking coming-of-age story, and a surprising tale of possible murder. Owens reminds us that we are forever shaped by the children we once were, and that we are all subject to the beautiful and violent secrets that nature keeps.
Dannie Kohan lives her life by the numbers. She is nothing like her lifelong best friend—the wild, whimsical, believes-in-fate Bella. Her meticulous planning seems to have paid off after she nails the most important job interview of her career and accepts her boyfriend's marriage proposal in one fell swoop, falling asleep completely content.
But when she awakens, she's suddenly in a different apartment, with a different ring on her finger, and beside a very different man. Dannie spends one hour exactly five years in the future before she wakes again in her own home on the brink of midnight—but it is one hour she cannot shake. In Five Years is an unforgettable love story, but it is not the one you're expecting.
We hope these five highly popular and recommended books start your spring off on the right foot and help you enjoy the outdoors, after allergy season, of course!
Looking for more book lists? Check out all of our book club posts for a ton of great ideas.