This post may contain affiliate links which may give us a commission at no additional cost to you. As an Amazon Associate we earn from qualifying purchases.
Baking for the holidays is one of my favorite things to do! Easter baking is especially fun. I love bringing in the bright colors to really ring in the beautiful new Spring weather. Every holiday I bake my special sugar cookies. I normally bake about 4-6 dozen and the kids and I spend two days decorating mass amounts of cookies. Decorating sugar cookies can be overwhelming to non-bakers, but I have a secret for easy Easter cookies. The best way to break into the world of cookie decorating is to keep it simple! Here are 4 Ways to Decorate Easter Cookies using just one cookie cutter.
Easy Easter Cookies Decorated 4 Ways
Using just one Easter egg cookie cutter, you can create 4 fabulously cute cookie designs. There are various ways you can decorate them, but these are my favorite easy Easter cookies.
1) Traditional Easter Egg Cookie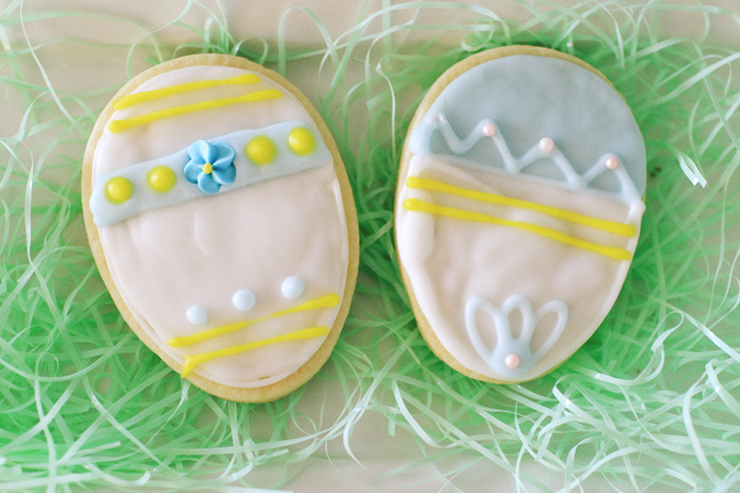 This is the most obvious way to use an Easter Egg cookie cutter. There are so many awesome and beautiful ways to decorate these cookies. You can use stripes, dots, sugar flowers, anything you can image to create beautiful designs.
2) Easter Chick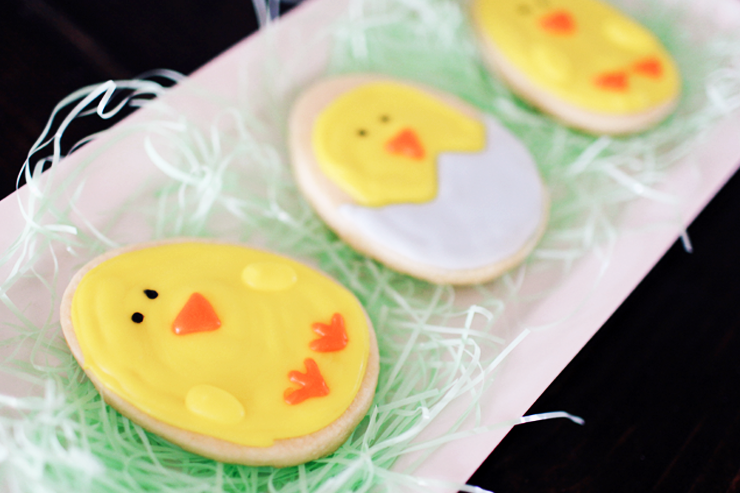 These cute Easter Chicks are such a cute design. Ice the cookie in yellow icing and then use orange to create the beak and feet! Once the icing is dry add the touches in for the chick's wings!
3) Easter Chick Coming out of the Shell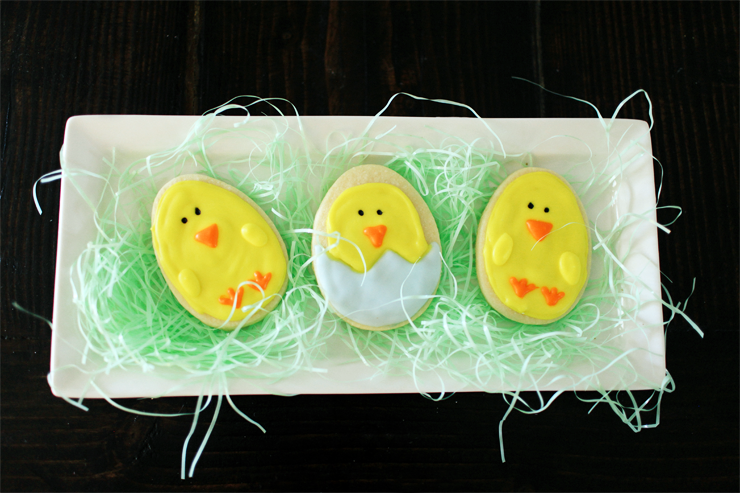 To try a little different variation on the Easter Chick design, why not have it popping out of an egg! First, line the cookie with the shell shape. Then create a semi circle popping out of the shell. Add the beak and eyes, and you have the cutest chick around!
4) Easter Bunny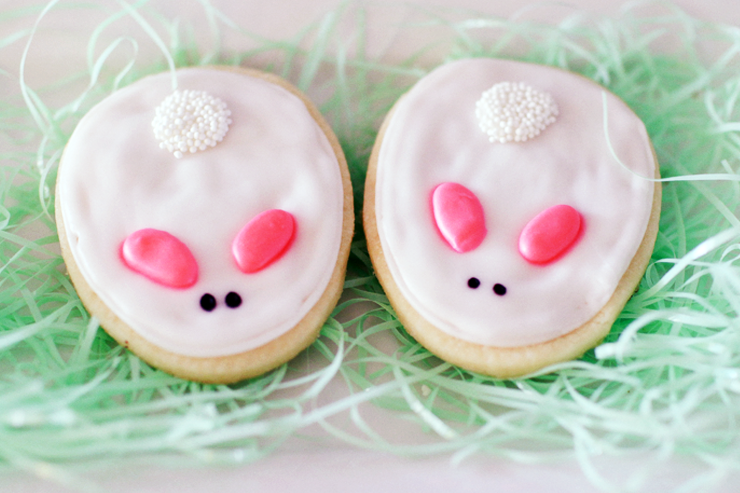 This is my favorite design to make with the Easter Egg cookie cutter! Begin by flipping the cookie upside down. The face part of the bunny will go at the end of the more narrow part of the egg design. Completely ice the cookie in white. Once it is dry, you can add the bunny tale. Create a circle using icing, and then cover it with white sprinkles. Next use pink to create the ears, and add the eyes on with an edible marker.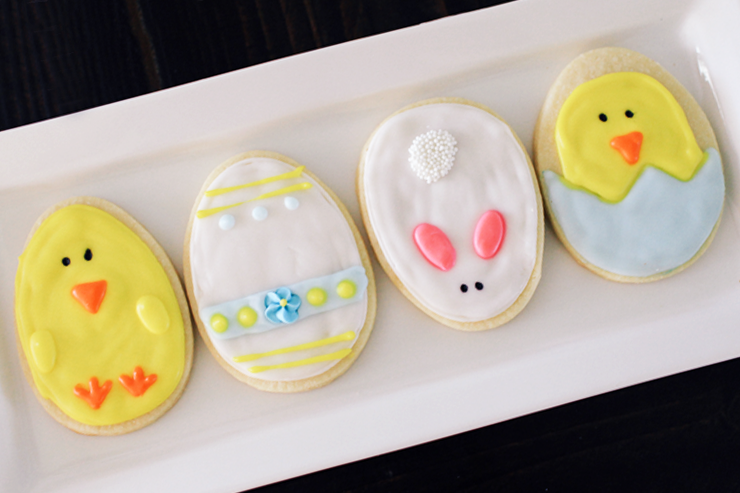 To create these cute designs I always use my signature Sugar Cookie Icing Recipe. It is the tastiest icing recipe for frosted cookies ever! There are a few "secret" ingredients in there that make it completely unique and unlike anything you will find. Not only is it delicious, but it is easy to make, and easy to work with! Have fun decorating cookies this Easter, and remember to keep it simple! Use one cookie cutter to create numerous designs, and impress all of your Easter guests!
More Easter Fun!