This post may contain affiliate links which may give us a commission at no additional cost to you. As an Amazon Associate we earn from qualifying purchases.
You've put the finishing touches on the kids' Halloween costumes. Pumpkins have been transformed into jack-o'-lanterns. And you've stocked up on an absurd amount of candy for the hordes of trick-or-treaters about to descend upon your front door. But before you officially kick off your Halloween celebration, Parenting Expert Amy McCready has a few do's and don'ts for you…some serious and some spookily fun.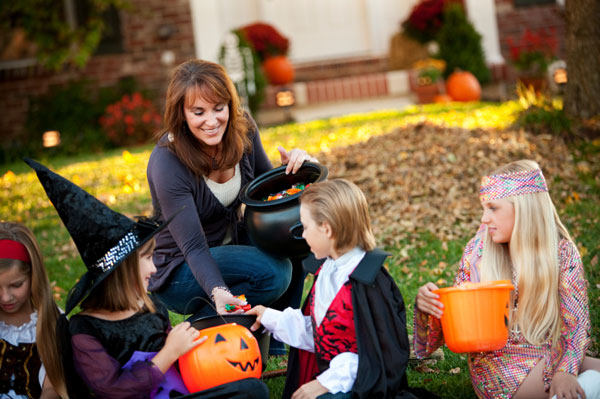 #1 DO Guide Your Child's Trick-or-Treating
If door-to-door trick-or-treating is an option in your neighborhood, a good Halloween parenting tip is to make sure that your kids are well guided in their pursuit of goodies. Only stopping at the homes of friends or close neighbors can take a lot of the worry out of Halloween and will ensure the kids a pleasant welcome at each door. Kids always want to go to "one more" house, so decide in advance with your child how many houses you will visit and then stick to it.
#2 DON'T Abandon Healthy Eating Habits Completely
As parents you want your child to enjoy all the festivities of Halloween but it doesn't necessarily mean you have to abandon good eating habits completely! Halloween actually offers you an excellent opportunity to teach your child about healthy eating and once-in-a-while treats. Teaching your child how to include a treat as part of their healthy eating plan, how much they can eat and when treats can be eaten, all provide learning opportunities that help your child establish healthy eating habits.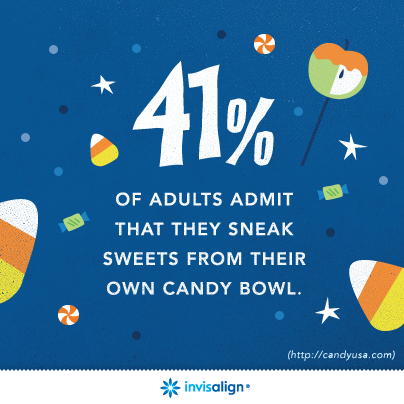 #3 DO Listen to Your Dentists and Orthodontists!
Halloween is the scariest time of the year for orthodontists, and a potential nightmare for kids that wear traditional metal braces. Every Halloween, orthodontists see a significant increase in the number of emergency visits from patients who don't heed their advice to avoid sticky Halloween treats that can break brackets and bend wires. And if you're like my child who wears Invisalign that's made just for teens, be sure to remove the nearly invisible aligners prior to enjoying treats and give a proper brush and floss afterwards to maintain good oral hygiene. My son is thrilled that he has no food restrictions with Invisalign. A nice perk during this time of year!
#4 DON'T Forget Who Your Child Really Is
No one knows a child better than his or her own parents. Try to be sensitive to their feelings about the scary stories, sounds and costumes tied to Halloween. If one of your kids doesn't want to participate, then let that be okay. Seeing everyone have a good time may cause a change of heart among the reluctant, but a simple Halloween parenting tip is don't force the issue. Halloween should really be fun.
#5 DO Recall Your Own Halloween Experiences
One of the best Halloween parenting tips is to recall your best Halloween experiences and share them with your children. Your own happy memories encourage you to do the little extra things that can make Halloween even more special. You may find out your kids are keenly interested in knowing what costumes you wore and why you chose to dress up as you did. You can have a lot of fun by comparing the kinds of treats kids got back in the day and what they receive now.
#6 DO Get Involved
Halloween has had different meanings to different people over the last 2,000 years. What is important for you and your kids is to determine what Halloween means now, for you, in your neighborhood, with your family. No one really makes a Halloween experience for your children but you. So the best Halloween parenting tip is to get involved, determine how you want Halloween to play out for your family and what memories you wish to create and then give it your all.
Amy McCready Bio: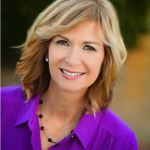 Amy is a renowned parenting expert, a regular contributor on the TODAY show, and is the author of If I Have to Tell You One More Time (Penguin, 2011). Amy has been featured in countless news segments including Rachael Ray, CNN, Fox & Friends, MSNBC and more, and in her most important role, she plays mom to two boys.
Disclosure: I am a member of the Invisalign Mom Advisory Board. My son is receiving complimentary treatment from Invisalign. http://shout.lt/ggGP