This post may contain affiliate links which may give us a commission at no additional cost to you. As an Amazon Associate we earn from qualifying purchases.
I am always in need of quick and easy Christmas treats. While I love to bake during the holidays, it doesn't always happen.  Sometimes our jam packed schedule makes it impossible to bust out a fresh batch of cookies. This year, my son needed a treat for his class party, and of course I didn't find out about it until the night before. I decided to forgo the hour-long baking session and make Candy Trains for the kids. Not only are they delicious, they are quick to make and super cute!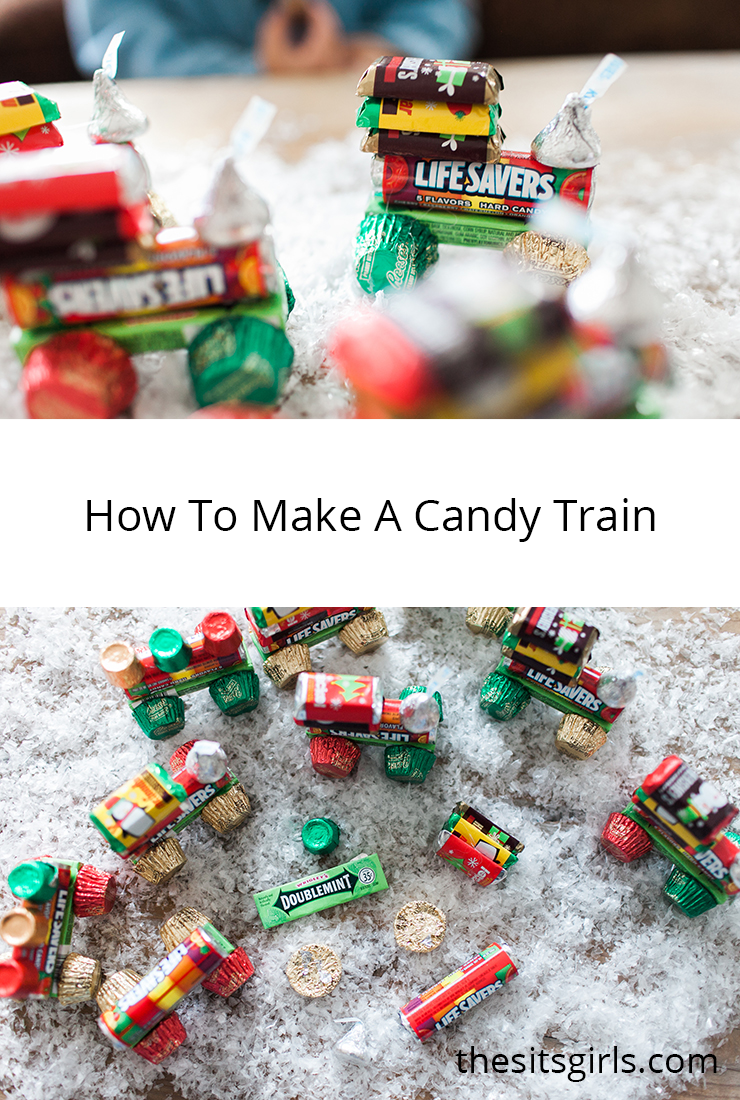 Candy Trains
Ingredients For Candy Trains:
Rolos
Mini Reese's Cups
Lifesavers
Small gum packets
Hershey's Kisses
Variety of small chocolate bars
Candy Trains Video Tutorial
How To Make Candy Trains
I used my hot glue gun on a low setting to glue everything together. The Lifesavers and gum make up the body of the train.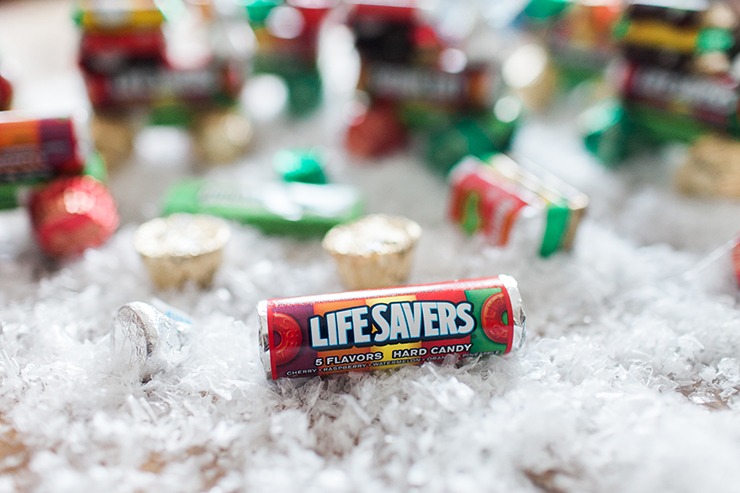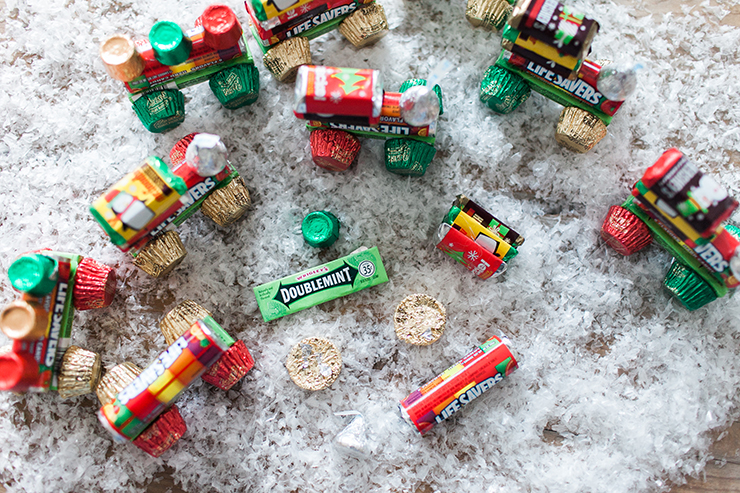 Next, glue on the wheels! You can use any round candy, but I happen to LOVE Reese's Cups. These will be your wheels.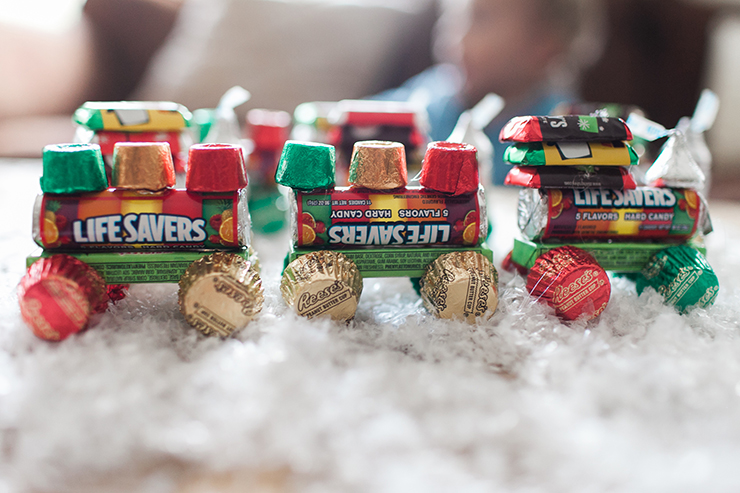 Stack three small candy bars on top, and then attach the Hershey Kiss. Your engine is complete, and you can now move on to the rest of your train!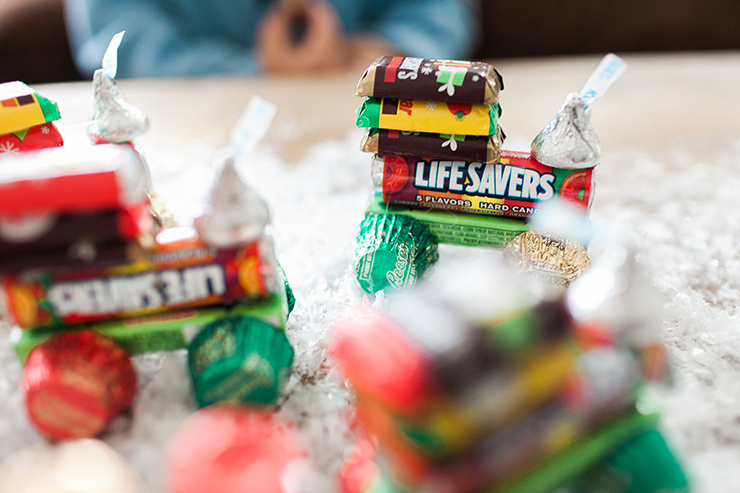 Use the same basic method for the body of the train, but add three little Rolos on top in place of the square chocolate bars.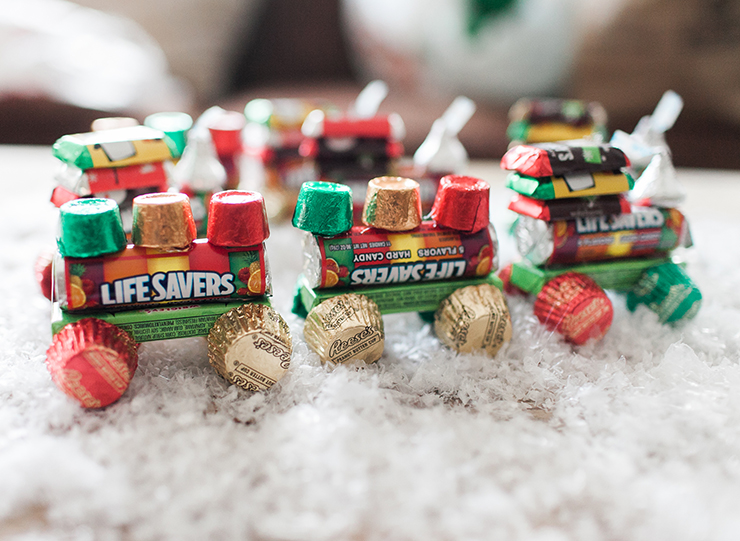 Candy trains are sure to delight everyone on your Christmas list.