This post may contain affiliate links which may give us a commission at no additional cost to you. As an Amazon Associate we earn from qualifying purchases.
Instagram is a key social platform for influencers and brands. With over 700 million active users, it can feel really overwhelming. You can't just take beautiful pictures and hope people show up to like and comment on them — you need a strategy that will help you build an Instagram community that is excited to follow you and engage with your content.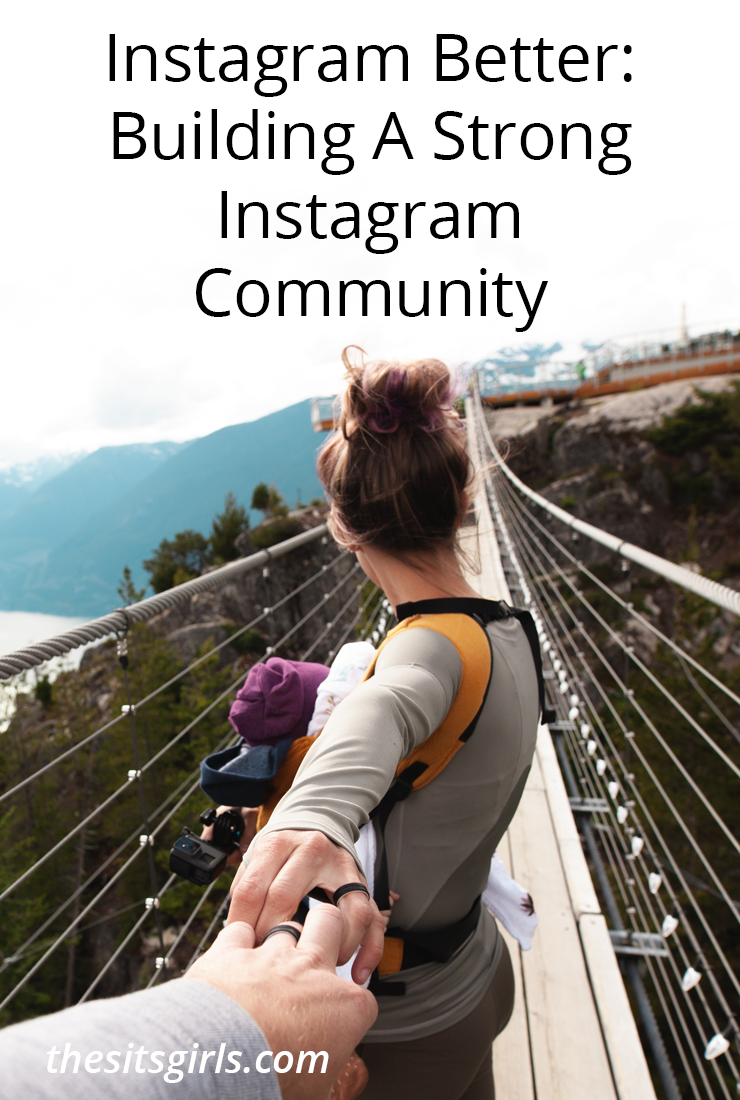 What You Need To Build A Strong Instagram Community
There are several obstacles you need to overcome if you want to use your Instagram account to build a community and increase opportunities for sponsored work with brands. Note: this post contains affiliate links which may give us a commission at no additional cost to you.
1. The Instagram Algorithm
When Facebook bought Instagram, they didn't wait long to introduce their algorithm into the mix. It's been a long time since we've seen chronological posts from everyone we follow in our Instagram feed, and Instagram hasn't been quiet about the fact that they don't intend move away from the algorithm or offer users the ability to view the most recent posts.
This means you have to learn how to work WITH the algorithm to get your posts seen. Fighting against it will only cause you frustration and trying to game the system could result in your account getting shut down.
2. To Get Engagement You Need…Engagement
Have you ever noticed that the people you most often engage with are usually at the top of your feed? That's because Instagram shows you things they think you will like. So, if you want to show up at the top of your followers' feeds, you need them to to engage with your content every time they see it.
Likes, comments, and story views and interactions — these are all engagements you need from your Instagram community every time you post.
3.  A Plan That Works
Not only do you need consistency in how often you post on Instagram, you also need consistency in the kind of things you post, how you post, and when you post. You have to focus on what your followers want to see.
If you have an account focused on life with your dog, suddenly sharing a lot of pictures of the chocolate candy you are making won't go over well. Your followers aren't likely to engage with this content that wasn't what they were looking for when they first decided to follow you.
How Do You Overcome These Instagram Obstacles?
You need a strong Instagram strategy if you are going to overcome these obstacles, grow your Instagram community, and build an account that networks and brands want to work with. This is a big project to tackle, but it's so worth it.
We love the step-by-step Instagram advice in the Instagram Better course from LaShawn Wiltz. She teaches you how to build an authentic community with a focus on engagement that will keep your profile strong as you grow.
Instagram Better
Included in the course are modules that cover:
Understanding the How Instagram Works: The Algorithm
Defining Your Account: AKA Lifestyle is not a Niche
Developing a Plan: Your Content Matters
Why Engagement Is King and how to increase yours.
Instagram Stories
LaShawn recently joined Tiffany in our private Faccebook group to talk about some of these Instagram obstacles and answer questions from our community. You can catch the replay here.
It's time to take your Instagram to the next level with Instagram Better!