This post may contain affiliate links which may give us a commission at no additional cost to you. As an Amazon Associate we earn from qualifying purchases.
All kids dream of being a superhero. To be honest, I am pretty obsessed with all the comic book movies that have been coming out the past couple years. Thor, Wonder Woman, Superman, and Batman have all been fun action packed movies our whole family has enjoyed. Last year my son requested a superhero theme for his bedroom, and we have gradually been transforming it into something amazing. He loves to sit and read at night, so I thought this Batman Jar Light would be the perfect addition to his superhero bedroom.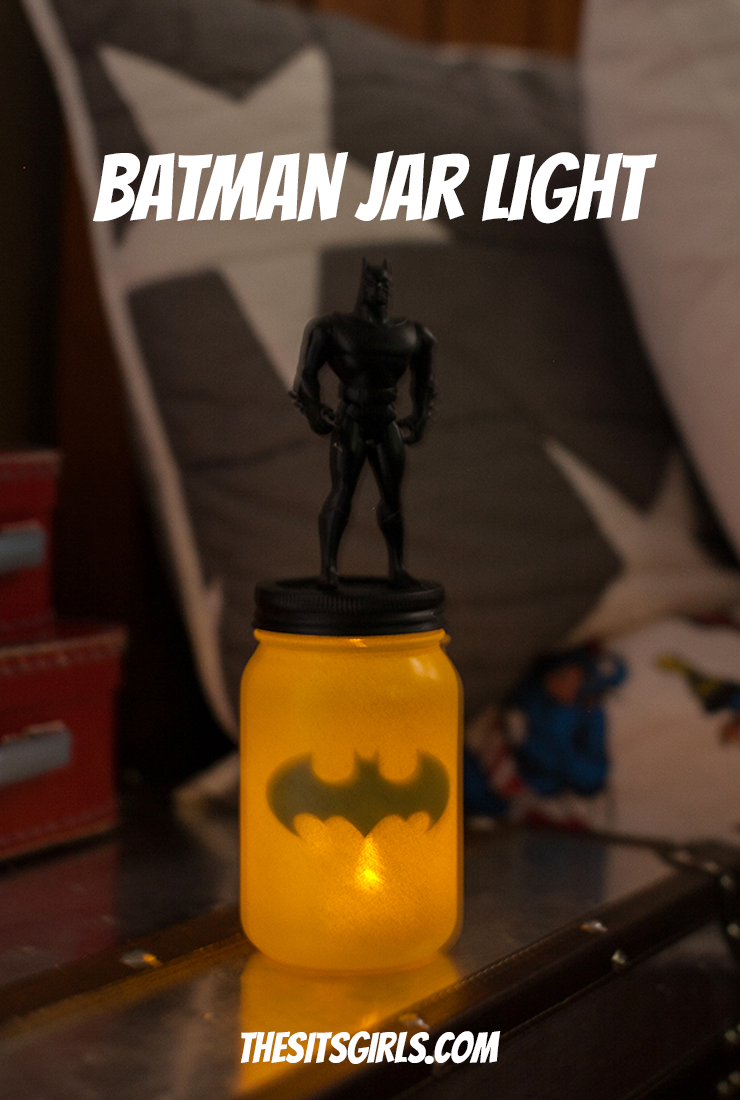 Batman Jar Light
One of the best things about this batman jar light is that the bat symbol lights up and glows just like the real Bat-Signal. The light flickers through the yellow paint and the Bat-Signal shines bright.
Batman Jar Light Materials:
Yellow Spray Paint
Glass Jar
Bat-Signal Cutout or Sticker (I just printed one off the internet)
Modge Podge
Black paint
Glue gun
Battery-Operated Tea Light (I got mine from the dollar store)
Batman Figure (optional)
Batman Jar Light Video Tutorial
How To Make A Batman Jar Light
To get started, use modge podge to gently coat the Bat-Signal cut-out. Stick it to the inside of the jar, and let it dry. The modge podge dries clear, so don't worry if you get a little messy.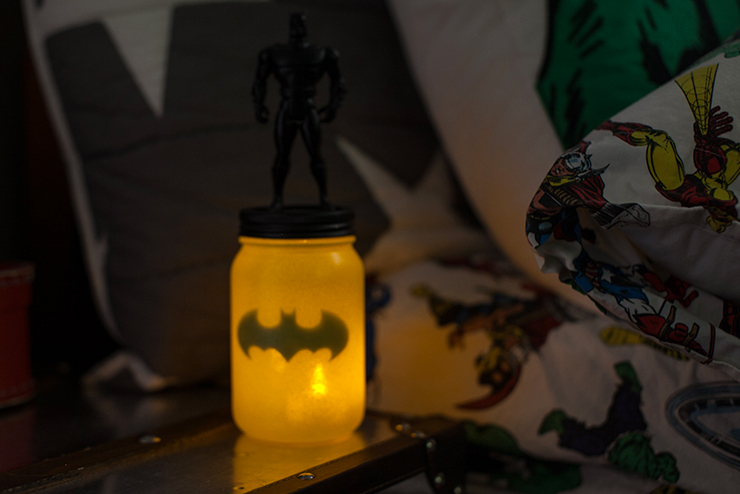 Next, spray paint the glass jar with yellow paint. I found that after the first coat it was a little bit light, so I sprayed a second coat. If you want your nightlight brighter you can do just one coat of paint.
While you are busy painting and spraying, go ahead and paint the metal lid black as well.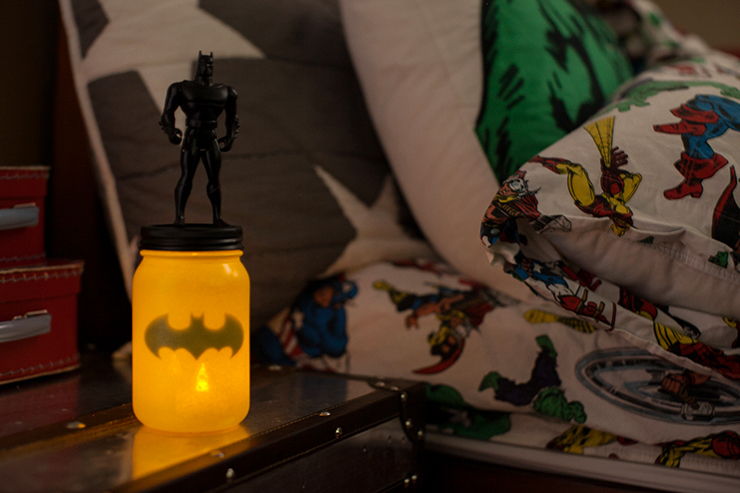 I had an old batman figure from a Happy Meal which I sprayed black and glued to the top of the lid for some added flair.
Once your paint is dry you can add your tea light inside the jar.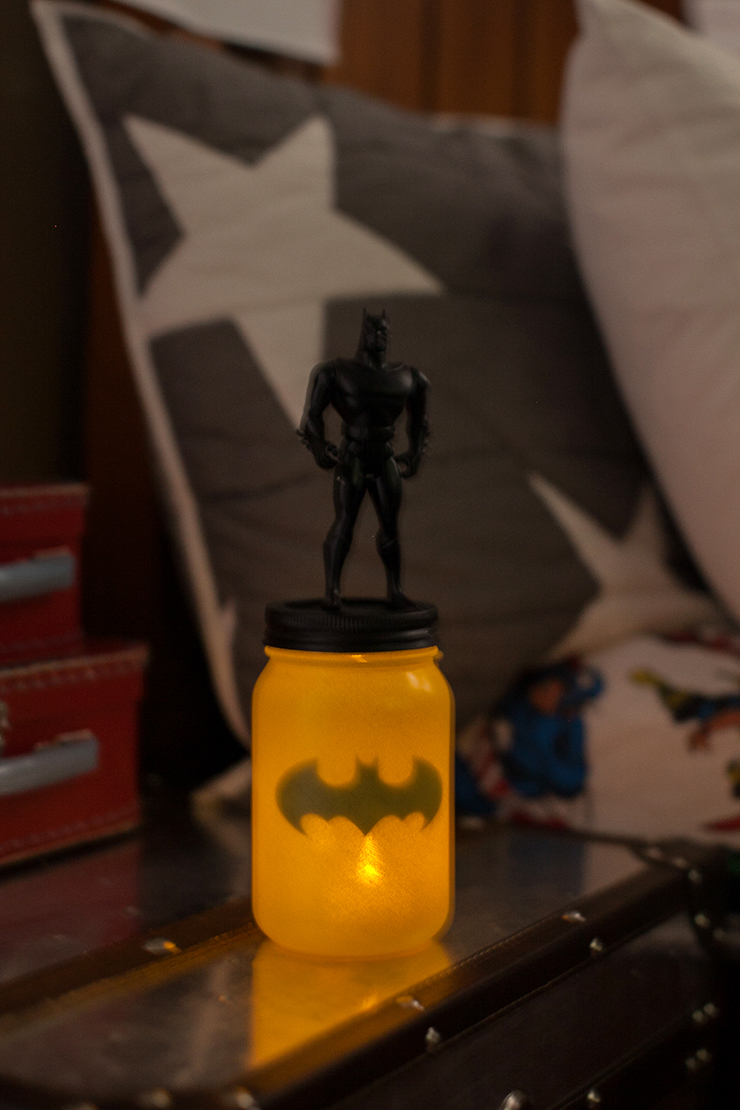 My son pointed out that you could make a mason jar light with any super hero graphic. While batman is notorious for having the Bat-Signal fly high over Gotham, a glowing Thor hammer or Superman symbol would be equally cool, all you would need to do is switch up your paint colors.
For more super hero fun, check out our super hero party ideas and printables!